by Sandra Evans
Kombucha and quinoa have been trendsetters in the food world, and now microgreens are trending big time.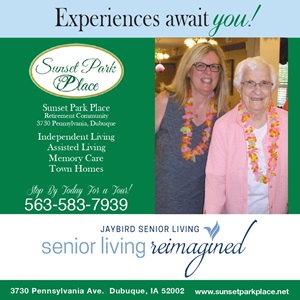 For those unfamiliar with this latest food trend, microgreens are tiny seedlings from almost any vegetable or herb. Some might think they are sprouts; however, sprouts are harvested just as seeds begin to grow before leaves develop. Microgreens are harvested once both the embryonic leaves and the first true leaves have emerged.
To read this and other premium articles in their entirety, pickup the April 2021 issue of Julien's Journal magazine. Click to subscribe for convenient delivery by mail, or call (563) 557-1914. Single issues are also available in print at area newsstands and digitally via the Issuu platform.