Well, it's April and the midwest is abuzz with mushroom talk – that'd be morel mushroom talk. Groups gather in March to chart the weather, discuss the search plan, and return to "that" place you discovered the treasure of morels under the dead log. It could be considered a "cult" activity, because as a morel hunter, like Fight Club, you never speak of "that" place (or Fight Club for that matter).
The morel is considered a delicacy for the vast majority of the country, selling anywhere from $25 per pound and up. But when you live in "Driftless Country," morels are a staple around this time of year. And if you can find them, they are free.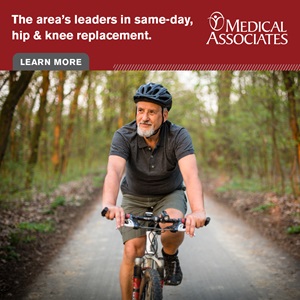 Now, this is supposed to be an article focused on drinks. Before I set out to write this little ditty, I thought: what kind of drink is made with mushrooms, let alone morels? Gross! Well, I could not be farther from the truth, and shame on me for thinking any other way.
To read this and other premium articles in their entirety, pickup the April 2021 issue of Julien's Journal magazine. Click to subscribe for convenient delivery by mail, or call (563) 557-1914. Single issues are also available in print at area newsstands and digitally via the Issuu platform.