About Julien's Journal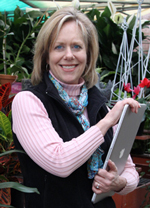 Julien's Journal, the Dubuque area lifestyle magazine, is a monthly regional feature magazine for and about Dubuque and the tri-state region. Articles are entertaining and informative in its mission of promoting community, its institutions and people since 1976. The monthly event calendar, locally written monthly columns and restaurant guide have a broad-based appeal to residents and visitors alike.
Features cover the area's people, events, civic organizations, economy, personal health and education, arts and recreation. Often the magazine includes original fiction and poetry as well as reportorial pieces from its many contributors.
The magazine is available by subscription, sold on newsstands and electronically on our website. Updated events and additional information can be found on our Facebook page. Julien's Journal is published by G. A. Publishing, with Gina Siegert as President.