After months of unfamiliar restrictions and guidelines, pandemic fatigue is affecting how some Americans protect their health. However, experts warn that diligence is still extremely important because new mutations and variants of the virus that causes COVID-19 are being discovered. The typical cold and flu season also brings added threats to people's health and wellness.
Though you may still be spending more time at home, it's important to take proactive steps to maintain your health. These practical tips will help protect your health while you're waiting for vaccination eligibility.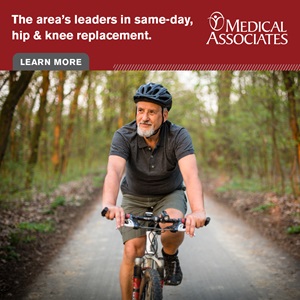 To read this and other premium articles in their entirety, pickup the April 2021 issue of Julien's Journal magazine. Click to subscribe for convenient delivery by mail, or call (563) 557-1914. Single issues are also available in print at area newsstands and digitally via the Issuu platform.