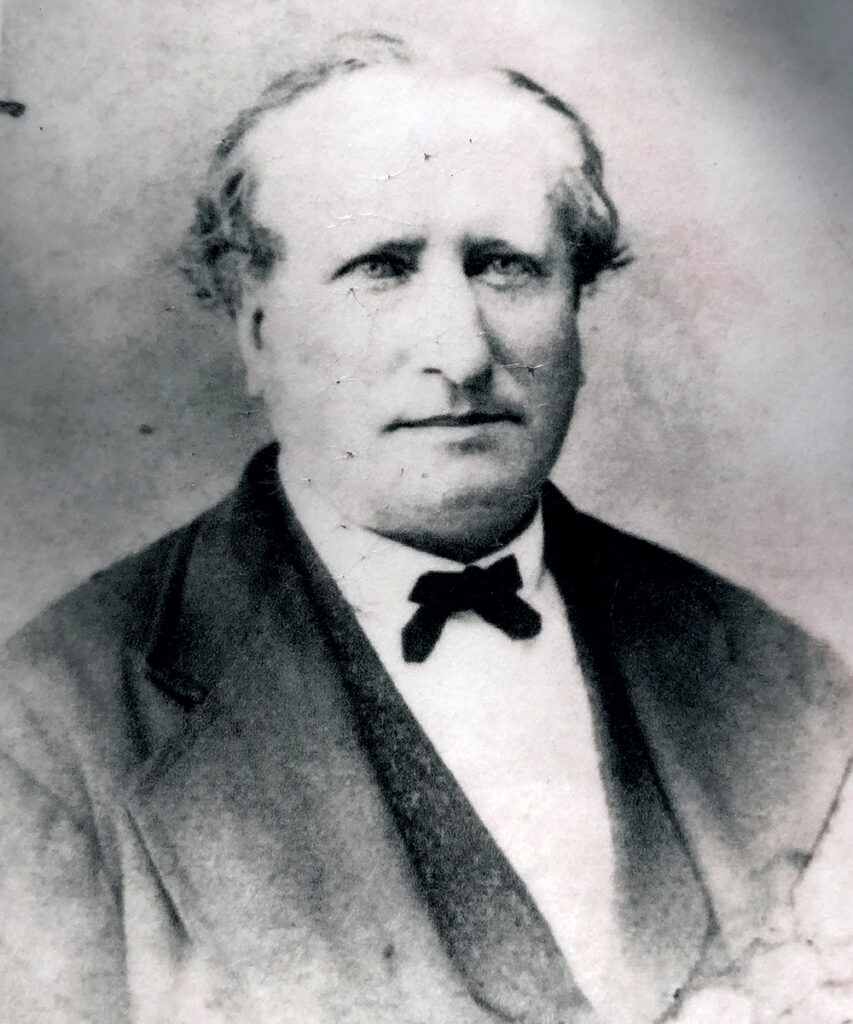 Most folks living in the tri-state area are likely familiar with the Mines of Spain, more than 1300 acres of beautiful wooded and prairie land along the Mississippi River south of Dubuque. But many might not know that some of the land within the Mines of Spain once belonged to Dubuque pharmacist Otto Junkermann.
Karl Frederick "Otto" Junkermann was a native of Waldek, Germany, born on August 12, 1826. As a young man he learned the ins and outs of the drug business, beginning his training in 1839. He worked as a clerk in Germany, France, and Switzerland before he crossed the ocean to the United States in 1851. He then clerked in drug stores in New York and Cincinnati before coming to Dubuque in 1854.
On August 1, 1854, Otto formed a partnership with Julius W. Haas, a fellow druggist he had originally met when they both lived in Switzerland. The two set up a successful wholesale drug outlet on Dubuque's Main St. known as Junkermann & Haas, Iowa's first drugstore.
On the eve of the business's 20th anniversary in 1874, the Dubuque Herald reported:
"The First day of August, 1874, will be a notable day in the Drug House of Junkermann & Hass. On that day, its proprietors will have completed twenty years of business life together. The city was then young and small, the country round about comparatively unsettled, and the new firm set out modestly – 'in a small way,' as they say.
"But when they opened their small and well selected stock, they adopted a principle by which they have ever been governed; strict probity in every feature of their business, fair and honest, dealing with every customer. They had the same rule in dealing with the humble and unlettered as with the influential and knowing ones. As a result: twenty years of business life uninterrupted either by depressions of stocks, hard times, or the red hand of fire, have brought this house to a position second to that of no one in the state."
The profitable business wasn't limited to the immediate Dubuque area. By 1874, the company served outlets as far away as Yankton, Dakota Territory. In 1878, Junkermann and Haas were elected members of the Board of Control of the Wholesale Druggist Union of the Northwest. In addition to his concerns with the drug industry, Otto was an influential citizen and served as a director of the German Savings Bank.
Otto married Julia Hoffbauer of Davenport on September 29, 1858, in Blue Grass, IA, and together they had eight children. Looking for a relaxing rural home and a nostalgic return to nature for himself and his family, in 1859, Otto purchased land south of Dubuque along the Mississippi River from a man named John Bush. Otto set about establishing what was known as a Gentleman's Farm. Gentleman's or Hobby Farms were part of the 1880-1930 Gentleman's Farm Movement in the United States that provided owners the opportunity to work in the city and live in the country.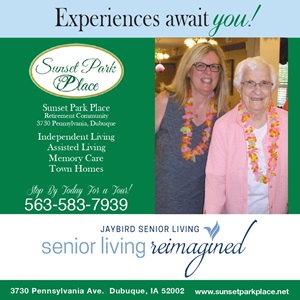 Otto used native limestone to build a barn, house, and chapel that resembled a church he had attended as a boy in Germany. He used pastures for grazing cows and sheep; he grew grapes, a variety of herbs, and apple trees. The grapes and herbs were used to make wine and medicine for his drug business. Otto hired two caretakers to manage the property while he spent the majority of his time tending to his pharmaceutical business in Dubuque.
The Junkermann farm was impressive and included a root cellar, wine cellar, and green house. Not everything focused on agriculture and animal husbandry. Between 1860 and 1865, Otto built a one-room, stone chapel high on a hilltop to be used for family gatherings and as a laboratory for concocting medicines from the plants and herbs he grew nearby.
Otto also used the chapel as a space for his personal solitude. He lined the walls of the chapel with his extensive library of books. He wrote, "I built the study to retreat from all life's confusions."
The chapel featured four soaring Gothic-arched windows of clear glass, so that Otto and his family could enjoy a wide view of the landscape below the chapel's hilltop location and the sky above. Later, the chapel was used as a town hall and as a hunting lodge. Today, the chapel is popularly known as the Pine Chapel.
Otto died at his Dubuque home at 733 Iowa St. on November 5, 1883. For three years before his death, he suffered from a debilitating illness preventing him from taking an active part in his pharmaceutical business. He was buried in the Junkermann plot in Linwood Cemetery.
In his will, Otto left all his worldly goods (including their rural farm) to his wife Julia. Unable or unwilling to live the rural life, she sold the farm in 1885. After passing through many owners, the 34-acre former Junkermann estate became a part of the E.B. Lyons Nature Preserve in 1972 when funds from the Lyons Trust Fund – established in the will of Edwin B. Lyons – were used to purchase the property.
Today, extensive ruins of Otto's Gentleman's Farm include a root cellar, wine cellar, greenhouse, grapevine terraces, farm and herb garden area, home, and chapel. Located along the popular Junkermann-Pine Chapel Trail within the E.B. Lyons Preserve, the ruins stand as a reminder of a time long ago when a local pharmacist carved out space in the wild for himself and his family so that they might enjoy all that nature had to offer.
To read this and other premium articles in their entirety, pick up the December 2023 issue of Julien's Journal magazine. Click to subscribe for convenient delivery by mail, or call (563) 557-7571. Single issues are available in print at area newsstands and digitally on JuliensJournal.com.