The University of Dubuque recognized the many achievements by students and their involvement in campus life at the 2023 Honors Convocation on April 11, 2023, in John and Alice Butler Hall, Heritage Center.
Here are those award recipients:
UNIVERSITY LEADERSHIP AWARD: Lucas Von Braun
Senior Marketing and Business Double Major from Stockholm, Sweden
The University Leadership Award is the highest leadership honor awarded by UD, given annually to one senior-level college student.
STUDENT OF THE YEAR AWARD: William Kowalewski
Senior Human Health Science and Wellness and Exercise Science Double Major from Ogden, Utah
This award is given to recognize one undergraduate student who exemplifies qualities of personal, college, and community achievement.
SENIOR ACADEMIC ATHLETIC AWARD: Otis Patterson
Senior Communication Major and Men's Track and Field Athlete from Chicago, IL
This award is the highest honor awarded by the Department of Athletics.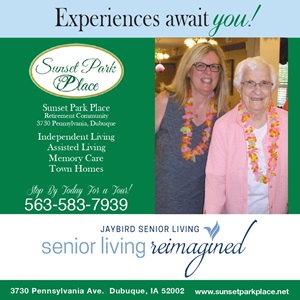 FACULTY MEMBER OF THE YEAR AWARD: Jacqueline Meyer, PhD, Professor of Nursing
Awarded annually to a faculty member who is an outstanding teacher with a positive attitude,  and has the ability to motivate students.
STAFF MEMBER OF THE YEAR AWARD: Victoria Molle
Director of Audience Services at Heritage Center
This award is awarded annually to a staff member who unselfishly devotes his or her time and energy in support of UD and its Mission.
STUDENT ORGANIZATION ADVISOR OF THE YEAR AWARD: Michelle Grace, EdD
Advisor of the National Society of Leadership and Success
This award is given to an advisor of a student organization who has helped the organization grow and succeed.
STUDENT ORGANIZATION OF THE YEAR AWARD
The Student Organization of the Year Award is awarded annually to a student organization that demonstrates extraordinary dedication to campus involvement, leadership, and the betterment of campus life as a whole.
INCLUSIVE EXCELLENCE AWARD: April Elsbernd, EdD
Head Volleyball Coach
This award is presented to a staff member who has demonstrated a commitment to inclusion and equity within the UD community.