SINSINAWA MOUND CENTER
Sinsinawa.org/moundcenter
When God Was a Bird (via Zoom) – Tuesday, Sep. 12 @ 7 PM-8 PM
Buried deep within the Christian tradition are startling portrayals of God as the beaked and feathered Holy Spirit. Weaving together scripture, theology, philosophy and personal stories of sacred nature, Wallace will present a model of God in Christianity as a creaturely, avian being who signals the presence of spirit in everything, human and more-than-human alike.
The History of Yoga and Christianity – Wednesday, Sep. 13 @ 6 PM-7:30 PM
While yoga started out as an obscure practice thousands of years ago in India, it is now a worldwide phenomenon.  But how did yoga make its way out of India?  Is yoga appropriate for Christians to practice?  Did you know that there are numerous forms of Christian Yoga which are now taught around the world?
Wood Painting Class: Fall Gnome – Saturday, Sep. 16 @ 9 AM-12 PM
Sarah Barnes, an artist from Dubuque, Iowa, will guide you step-by-step in how to paint on a wood cut out. All supplies will be provided. Bring along a friend for an enjoyable and creative morning!
Meeting Alzheimer's: Effective Communication, Connection and Care – Saturday, Sep. 16 @ 9:30 AM-12:30 PM
It can be difficult to communicate and connect with people who have Alzheimer's or dementia. They may say or do things that don't make sense, or they may become upset or angry for reasons we don't understand. Knowing creative ways to react and respond can make a big difference in the quality of their lives and enhance their on-going relationships with caregivers.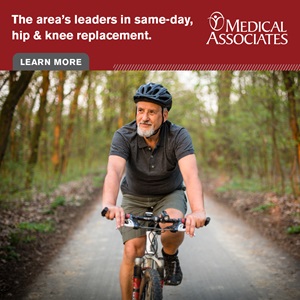 Wild Church: Fall Equinox – Saturday, Sep. 23 @ 2 PM-3:30 PM
Fire and song, ritual and community, prayer and quiet: this inclusive, outdoor gathering is centered on honoring this day of equal light and dark, and the sacred time of Autumn Equinox on the sacred land of Sinsinawa Mound.
Healing Haunted Histories (via Zoom) – Tuesday, Sep. 26 @ 6 PM-8 PM
"There is too much broken that must be mended, too much hurt we have done to each other that cannot yet be forgiven," writes the poet Denise Levertov. We live in a land that is haunted, where the spirit of past colonial violence and Native dispossession is still present among us. This retreat will explore the hauntings of this continent, region and landscape, while delving into practical ways of healing.
Sinsinawa Mound Market – Wednesday, Sep. 27 @ 4 PM-7 PM
Join us for our last market of the season! Held at the Sinsinawa Collaborative Farm from 4 – 7 p.m. with a multitude of vendors. Some of our featured vendors are Collaborative Farmers, Dropseed Farm, Sandhill Farm, City Girl Farming, The Mound's Farm, Sinsinawa Bakery and the Sinsinawa Book & Gift Shop.
The Windows of Queen of the Rosary Chapel – Wednesday, Sep. 27 @ 3 PM-4 PM
Join S. Priscilla Wood, OP, Director of the Office of Arts and Cultural Heritage, for a sitting tour of these jewels in the crown of this great space. Learn not only the special techniques used but the story that each one contains as each takes the viewer on a journey through faith.
Sinsinawa Mound Center is once again open to visitors and guests. View a list of upcoming events online or by calling (608) 748-4411.