STATERA INTEGRATED HEALTH & WELLNESS
StateraIntegrated.com
Prenatal Breastfeeding Class – Saturday, Sep. 9 @ 9 AM-12 PM, Upper Level
Knowing about breastfeeding and what expect is a good idea before baby arrives. This hands-on, interactive class will give you knowledge you need to feel ready to meet your baby and start the breastfeeding journey. Moms are encouraged to have a support person come along for the class.
Milk Parties! – Mondays, Sep. 11 & 25 @ 9:30-10:30 AM, Lower Level
Let's celebrate breastfeeding! This FREE support group is for moms and breastfeeding babies of all ages, as well as pumping moms and pregnant women. Come and share your victories about breastfeeding and receive help for your challenges. This is a great way to receive support and offer support to other moms in return!
No Limb-its Amputee Social and Support Gatherings – Monday, Sep. 11 @ 4 PM-5:30 PM, Upper Level
Join us for free monthly gatherings where individuals living with limb loss can meet others with similar experiences and struggles. Members can ask questions, learn how to adapt to their new normal, support others in their journey with living with limb loss, and enjoy return to life activities.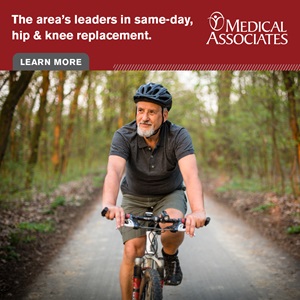 Healthier Me Tuesdays @ Sep. 12-Oct. 17 @ 5:30 PM-7:30 PM, Upper Level
Statera is offering you an integrative health and wellness program that is different than anything you have tried before. Our level-one course pairs weekly educational topics with individualized fitness classes, all professionally designed to provide the basic principles and specific actions you need to set the stage got a long life of health and wellness. This six-week program is designed for women 45+ of all physical ability levels.
Comfort Measures for Birth – Monday, Sep. 18 @ 7 PM-8 PM, Statera Lower Level
Build confidence for labor as you and your support person discover the three types of relaxation needed during labor. Learn and practice specific comfort measures your support person can use to help you have a more comfortable birth.
Statera September Book Club – Thursday, Sep. 28 @ 5:30 PM-6:30 PM, Statera Upper
Join us each month for a time of thoughtful reflection and meaningful discussion on books all themed around mind, body, and spirit health and wellness. Open to the community, men and women of all ages. The book for September is "The Body Keeps the Score: Brain, Mind, and Body in the Healing of Trauma" by Bessel van her Kolk.