by Teri Link
Have you heard of Ghost Kitchens? Virtual Kitchens? Dark Kitchens? While these terms might sound eerie, there's nothing scary about them.
Ghost Kitchens are delivery and carryout-only restaurants that are located within other, more traditional restaurants. They were developed as both a way to bring a wider variety of food options to people, and also a route for restaurateurs to maximize the usage of the kitchen space they pay premium rent for.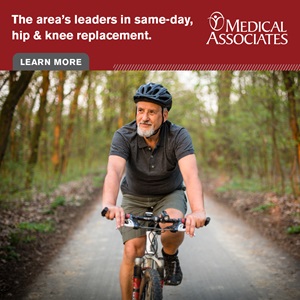 Naturally, the Covid-19 pandemic has greatly contributed to the rise in such concepts. When much of the United States was in lockdown mode during 2020, brick and mortar restaurants had to pivot to get their food to customers safely while at the same time simply striving to stay in business. One of the outcomes is that Ghost Kitchens proliferated everywhere – not just in larger cities. Recently, Dubuque has become home to several of these virtual kitchen concepts.
To read this and other premium articles in their entirety, pickup the October 2021 issue of Julien's Journal magazine. Click to subscribe for convenient delivery by mail, or call (563) 557-1914. Single issues are also available in print at area newsstands and digitally via the Issuu platform.