If you have not been to Galena Cellars (galenacellars.com) recently, then head over to the vineyard (4746 N Ford Rd, Galena, IL 61036) some Saturday or Sunday and enjoy music and some really nice wines. Eric White and his sister Britt White – the third generation for the Lawlor family – grew into leadership positions within the family vineyard about three years ago. After nine vintages in the California wine making industry, Eric came home to Galena and is now the winemaker and President. Britt has been doing marketing and events for the winery for the last three years, and is now the Brand Ambassador.
Their mom, Christine Lawlor-White, is still very much involved as Vice-President as is Eric's wife, Oniqueh Giles-White, as General Manager. Now at a new location (111 North Main St., Galena), the leadership and staff are creating an exciting new path.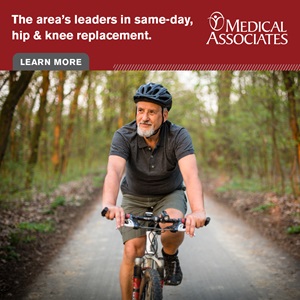 It has taken a couple years for Eric to produce wine he has nurtured from grapes to bottles, but the wait has been worth it. I selected a red – Cabernet Franc – and a white – Sauvignon Blanc – to share with you this month.
To read this and other premium articles in their entirety, pickup the October 2021 issue of Julien's Journal magazine. Click to subscribe for convenient delivery by mail, or call (563) 557-1914. Single issues are also available in print at area newsstands and digitally via the Issuu platform.