Unable to dine in at Catfish Charlie's with COVID-19 restrictions still in place, we missed the lovely view the river setting offers, but we were still able to carry out a great meal. At some point in the future when it is safe, we will once again be able to frequent our favorite locally owned establishments.
Charlie refers to Catfish Charlie's as a river-themed restaurant with casual dining that is 100% made-from-scratch cooking. And, he takes the definition of 'scratch' a bit farther than others given that they do their own butchering, fishing, smoking, and even make their own andouille sausage.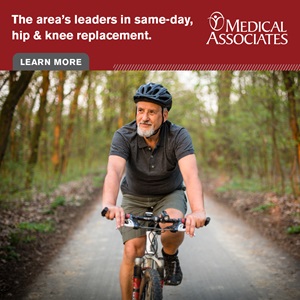 To read this and other premium articles in their entirety, pickup the June 2020 issue of Julien's Journal magazine. Click to subscribe for convenient delivery by mail, or call (563) 557-1914. Single issues are also available in print at area newsstands and digitally via the Issuu platform.