Who doesn't love cheese? It's a rhetorical question, except for perhaps the unfortunate lactose intolerant among us. Just think aged cheddar crumbles with a glass of Cabernet, or melted Swiss oozing out after the first bite of a burger.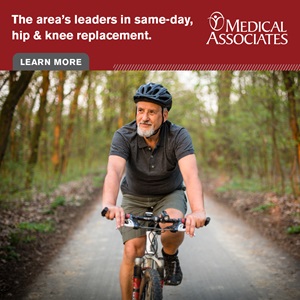 Well, what better time to celebrate the wonderful world of cheese than during June, the Dairy month? Thus, Local Flavor is highlighting (you guessed it) a cheese vendor who has been selling at Dubuque Farmers' Market for the past five years: Forgotten Valley Cheese located in South Wayne, WI.
To read this and other premium articles in their entirety, pickup the June 2021 issue of Julien's Journal magazine. Click to subscribe for convenient delivery by mail, or call (563) 557-1914. Single issues are also available in print at area newsstands and digitally via the Issuu platform.