In 1980, when Mike Breitbach moved back to Dubuque, he lived in a tepee and grew organic vegetables that he sold at Dubuque Farmers' Market. While he no longer resides in a tepee, vegetables and other foods (all organic) remain central to his life and mission, which he carries out at Breitbach's Farmers' Market Food Store and throughout the community.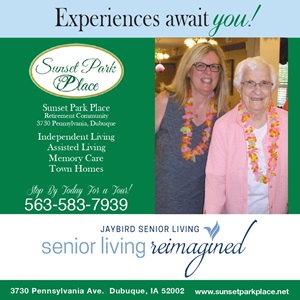 Very much a Renaissance man – a Bohemian version of one anyway – Mike's talents have enabled him to enjoy a plethora of experiences and jobs throughout his life: anthropology degree, political activist, Four Mounds manager, musician, Arboretum caretaker, and even a television production manager. In fact, his time at Channel 40 led to his cooking career.
To read this and other premium articles in their entirety, pickup the July 2021 issue of Julien's Journal magazine. Click to subscribe for convenient delivery by mail, or call (563) 557-1914. Single issues are also available in print at area newsstands and digitally via the Issuu platform.