Dubuquers have a long running love for the picturesque town of Galena. Located just 20 miles east, the drive is an easy one for a shopping trip or a special dinner. Unfortunately, the events of the past year have put up quite a few barriers to our ability to enjoy all that Galena has to offer. However, restaurant owners are a scrappy bunch. As soon as it was feasible they moved a lot of their seating outdoors, creating – with the help of city leaders – a beautiful and enjoyable space for dining.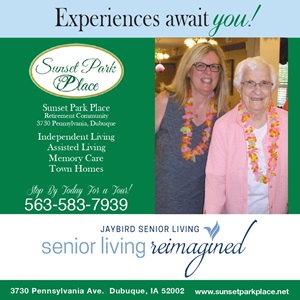 If last autumn was the trial run for the Galena Outdoor Dining Experience, this spring has seen the fruition of those labors. Although dining restrictions in Illinois have been lifted, and indoor dining is once again available, many people prefer dining outdoors and Galena restaurants have continued to offer diners a choice. Galena transformed the busy main thoroughfare, which subsequently brought a new dimension and options to people looking for a quick bite, a fancy dinner, or an amazing dessert. To truly experience all that Galena has to offer, we took a stroll from one end to the other, pausing along the way for an appetizer, a full dinner, and elaborate treats for dessert.
To read this and other premium articles in their entirety, pickup the July 2021 issue of Julien's Journal magazine. Click to subscribe for convenient delivery by mail, or call (563) 557-1914. Single issues are also available in print at area newsstands and digitally via the Issuu platform.