by Stacy Huss, RD, LD, clinical dietitian, MercyOne Dubuque Cancer Center
We all know that proper nutrition is essential for good health, improved energy, mental clarity, and so many more feel-good benefits. Good nutrition is especially important if you have cancer, for several reasons.
Cancer and its treatment can affect your appetite, your body's ability to tolerate certain foods, and the way your body uses nutrients. Some individuals with cancer experience periods of under-nutrition before diagnosis and during treatment. During cancer treatment you may need to change your diet to help maintain strength and withstand the effects of treatment. The type of cancer, your treatment and any treatment related side effects need to be considered when trying to figure out the best way to get the nutrition your body needs. The nutrition needs of people vary from person to person.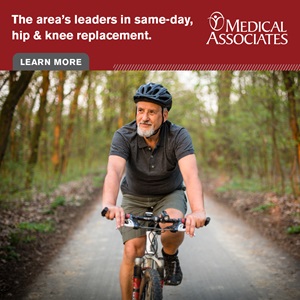 Eating well means eating a variety of foods to get the nutrients your body needs to fight cancer. These nutrients include a balance of carbohydrates, fat, protein, water, vitamins, and minerals.
To read this and other premium articles in their entirety, pickup the October 2020 issue of Julien's Journal magazine. Click to subscribe for convenient delivery by mail, or call (563) 557-1914. Single issues are also available in print at area newsstands and digitally via the Issuu platform.