MISSISSIPPI ABBEY
MississippiAbbey.org
Meditations from Mississippi Abbey
Ongoing (Virtual)
In these uncertain times, we are subject to anxiety and stress unrelated to our normal life. The Sisters of Mississippi Abbey are bringing words of comfort and assurance to give you hope in this unusual season. Sign up for emails to be notified of new postings.
SINSINAWA MOUND CENTER
Sinsinawa.org/moundcenter
Sinsinawa Mound remains closed to the public for an indefinite period of time for all concerts, meetings, and tours. Many retreats, workshops, and prayer services have been either moved to a virtual venue or will be sponsored on site for small groups in a designated area of the building with social distancing and mask requirements in place. View a list of upcoming events at Sinsinawa.org/moundcenter.
Book Discusssion: The Last Report on the Miracles at Little No Horse – Wednesdays, Oct. 7 & 21 @ 7 PM-8 PM
This National Book Award finalist by the masterful Ojibwe storyteller has been described as "profoundly moving" and "nothing less than dazzling." Each discussion will cover roughly half of the book. The discussion is free but registration is required. Copies of the book are available for purchase through the Sinsinawa Book and Gift Gallery.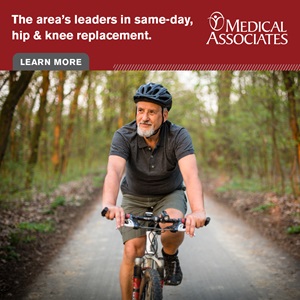 Canvas Painting: Winter Barn – Tuesday, Oct. 13 @ 6 PM-9 PM
Sarah Barnes, artist and owner of Create It Art Studio in Dubuque, Iowa will guide you step-by-step in how to paint on canvas. All supplies will be provided. Bring along your friends for an enjoyable and creative evening out! Space will be limited to 10 people with one person at a table. All participants will need to wear a mask and have their temperature taken upon arrival.
Poetry of the Land – Wednesday, Oct. 14 @ 7 PM-8 PM
John Keats wrote that "the poetry of earth is never dead," and, indeed, from the Georgics of Virgil, with its sections on animal husbandry and beekeeping, to more contemporary poems by poets like Wendell Berry and Maurice Manning, the land has always been a fertile subject for poets to celebrate and mourn. In this webinar, we'll read and consider four poems by Wendell Berry, Joanna Klink, Jared Carer, and Marianne Boruch.
Walking the Sacred Path with Dan Schutte – Monday-Thursday, Oct. 19-22
This is a recorded two day retreat presented by Dan Schutte. The retreat will be followed up with a live zoom Q & A meeting with Dan. Each day's presentation is approximately 1-1 1/2 hours with reflections and music. A digital workbook/prayer journal is included.
Politics of Our Rural Land: An Interview with Curt Meine – Wednesday, Oct. 28 @ 7 PM-8 PM
"As rural Wisconsin's fortunes declined, its political importance has grown," writes journalist Dan Kaufman in a recent national article on the importance of Wisconsin ahead of the 2020 election. In this far-reaching interview with Curt Meine (environmental historian; co-editor, Driftless Reader), delve into the political importance of rural Wisconsin, the realities of America's urban-rural divide, the transformation and challenges of today's agriculture, and more.
While the Mound is closed to visitors, Sinsinawa Bakery remains open for online ordering at Sinsinawa.org/bakery and Sinsinawa Book & Gift Gallery is available for online purchases at Sinsinawa.org/giftgallery. Customers can also place orders by calling (608) 748-4411. Items can be shipped or customers can arrange for curbside pickup between 10 AM and 4 PM, Monday through Friday.