Medical Associates Clinic is pleased to announce that Beth Ludovissy, DPT, CMPT, has joined their Physical Therapy Department. She will work at the West Campus Clinic in Dubuque and the Medical Associates Platteville Clinic.
Beth received her Doctor of Physical Therapy degree from Rosalind Franklin University of Medicine and Science in North Chicago, IL. Previously, Beth worked as a Physical Therapist at Athletico Physical Therapy, McFarland Clinic, in Webster City, IA.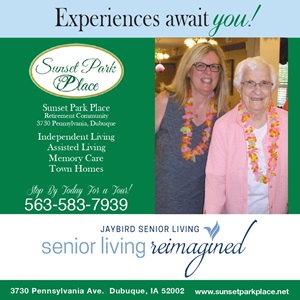 In her role at Medical Associates, Beth will evaluate conditions and design and implement an individualized treatment program for her patients. She will help patients improve or restore their physical function and fitness level by decreasing pain and increasing strength, posture, flexibility and movement.
Chelsea Berry has joined the Orthopaedic team at Medical Associates and will assist with outpatient treatment of disorders related to muscles, joints, and bones, as well as injuries caused by trauma, sports injury, or chronic disease. Chelsea will also assist our orthopaedic surgeons with a wide range of surgical procedures for orthopaedic problems. Chelsea received her master's degree from the University of Dubuque, graduating in December 2019 with a Master of Science in Physician Assistant Studies. She earned her Bachelor of Science, Biology under graduate degree from Upper Iowa University, Fayette, IA in May 2017.