MercyOne Dubuque Medical Center has been named to Newsweek's list of World's Best Hospitals 2022. This prestigious award is presented by Newsweek and Statista Inc., the world-leading statistics portal and industry ranking provider. The awards list was announced on March 2, 2022 and can currently be viewed on Newsweek's website.
Newsweek and Statista developed a complex methodology to ensure the quality and validity of the ranking. Three data sources were used for the evaluation:
Hospital recommendations from peers: an international online survey sent to more than 80,000 doctors, hospital managers, and health care professionals
Patient experience: surveys measuring patient satisfaction with hospitals
Medical KPIs: patient safety, hygiene measures, and quality of treatment
The World's Best Hospitals 2022 recognizes the best medical institutions across 27 countries: USA, Canada, Germany, France, UK, Switzerland, South Korea, Japan, Singapore, Australia, Israel, Sweden, Denmark, Norway, Finland, Thailand, Italy, Brazil, India, Spain, Mexico, Saudi Arabia, United Arab Emirates, Colombia, Austria, Belgium, and the Netherlands.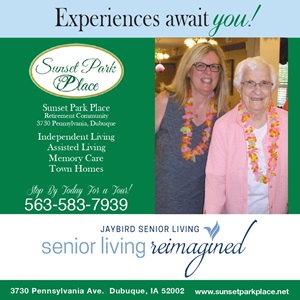 MercyOne Dubuque Medical Center offers comprehensive cardiac services, a level II regional neonatal intensive care unit, as well as the MercyOne Dubuque Cancer Center.
Other services include a trauma center, a CARF-accredited inpatient rehabilitation unit, home health care, orthopedics, general surgery, retail pharmacies, palliative care, and a wide range of outpatient and community services, including a new mobile medical unit.