The Clarke University Organization of Student Physical Therapists (COSPT) again seeks donations of used or broken wheelchairs, walkers, crutches, or canes.
COSPT collected assistive devices on Saturday, March 26, at the main entrance of the Marie Miske Center for Science Inquiry on the Clarke campus. If you were unable to donate that day, please call (563) 588-6382 to arrange to drop items off in the Physical Therapy office in the main lobby of Catherine Byrne Hall.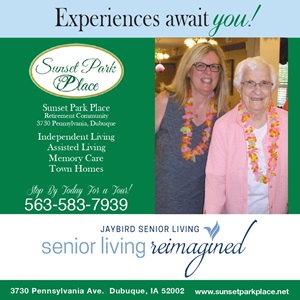 The items will be donated to Wheels for the World. This non-profit organization refurbishes the devices and sends them to countries without access to such devices. Wheels for the World collects the items refurbished by inmates at a correctional facility in Kansas. The wheelchairs are then shipped worldwide, where teams of physical or occupational therapists, wheelchair mechanics, and others assist with distribution.
The gift of a wheelchair or other assistive device can transform a person's life with a disability.