Crescent Community Health Center has been awarded a $40,000 grant from the Delta Dental of Iowa Foundation to outfit dental operatives in their new clinic expected to open in fall of this year. Crescent's new location will double the clinics healthcare footprint in Dubuque, making high-quality medical and dental care more accessible than ever.
In 2017 Crescent had over 18,765 clinic visits by 6,427 unique patients. Of the over 18,000 clinic visits, 10,780 were in the dental department. Looking ahead, Crescent is forecasting to serve over 8,000 patients annually by 2021.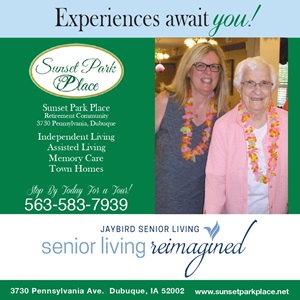 Delta Dental and Crescent have a strong history of partnership as Delta donated over $100,000 in 2015 allowing Crescent to open a satellite dental clinic housed within Stonehill. This dental clinic was the first of its kind in the United States.