UnityPoint Health – Visiting Nurse Association in Dubuque will be relocating to a new facility that will result in more services and clinical care space for patients. The Visiting Nurse Association (VNA), currently located at 1454 Iowa St., will move to 660 Iowa St. (formerly Anytime Fitness), later this year. The former Anytime Fitness building offers several enhanced features that will improve the patient experience.
The current building is three stories without elevator access, limiting the programs the VNA can offer to patients and the community. The new building is fully ADA accessible and compliant – which means more space will be utilized for serving patients. The new space will have additional clinic rooms, enhanced patient privacy, and dedicated parking for the VNA. It was imperative that the new location also be accessible on the bus route for the city and county.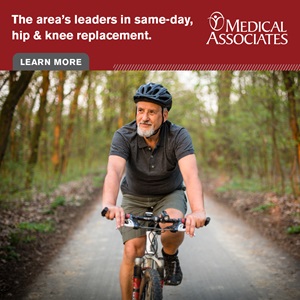 Now that a location has been identified, the VNA will begin to make plans for the move such as identifying the locations for clinic rooms, meeting space, and offices. The move is slated for spring 2019. Once fully vacated, the existing location will be placed on the market for sale.