Dubuque Main Street is proud to present the final 2019 event for our Potential on Central initiative. The Central Express will be a multiple week celebration of the Arts, Pop-up Storefronts, and the holidays from November 8 through December 21, 2019.
What is the Central Express? In partnership with building and business owners, Dubuque Main Street is dedicated to building momentum on the Central Avenue Corridor. Fridays and Saturdays (November 8-December 21) will have Holiday and Arts pop-up shops open, all to demonstrate the Potential on Central. During this time frame, shops will be open and music and family friendly activities will be held. The focus is to fill vacant storefronts with tenants, offer family-friendly activities, engage the local arts community, and line the streets with holiday spirit to illustrate the Potential on Central. Stay tuned to the @DubuqueMainStreet Facebook page for the event's details.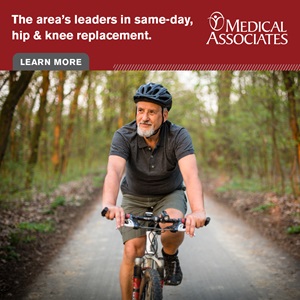 The Potential on Central initiative expanded from the Build-A-Better-Block event held September 2018. This initiative is led by Dubuque Main Street to encourage economic revitalization in the Central Avenue Corridor through business micro-recruitment, support of historic property renovation, and neighborhood promotion. The mission of Potential on Central is to create a distinctive, diverse, and sustainable destination to live, work, and play. The goal is to have six currently vacant storefronts permanently filled, four façade renovation projects completed, 12 upper-story living units created and six Main Street Loan Pool Loans (all by June 30, 2020).
Potential on Central Initiative Partners include: the City of Dubuque, the Dubuque Area Chamber of Commerce, Heritage Works, the Greater Dubuque Development Corporation, Travel Dubuque, Dubuque's True North, Northeast Iowa Community College Small Business Development Center, Dubuque Bank & Trust, Fidelity Bank, MidWestOne Bank, Premier Bank, and U.S. Bank.