A nursing advocacy organization, RegisteredNursing.org, recently released their list of 2019 Best Doctor of Nursing Practice (DNP) programs, and Clarke has been ranked as #5 in the nation. Clarke ranked higher than the University of Iowa, who placed 9th.
RegisteredNurse.org assesses DNP programs based on several factors that represent how well a program supports students during school, towards licensure, and beyond. Data sources include: The Integrated Postsecondary Education Data System (IPEDS); National Center for Education Statistics (NCES); U.S. Department of Education's Office of Postsecondary Education (OPE); and The Council for Community and Economic Research.
Their methodology began with building a database of nursing programs for all degree levels and specializations across the entire U.S., through various means. Additional information on their methodology can be found on the RegisteredNurse.org website.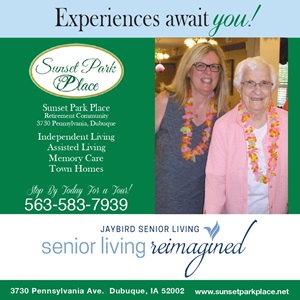 In other news, Louise Kames, chair and professor of art at Clarke University, will exhibit a series of pastel drawings at Project Art's Gallery III on the 8th floor at the University of Iowa Hospitals and Clinics in Iowa City. The exhibition is titled Seeing Deeply and will be on display from October 10, 2019, through January 6, 2020. Seeing Deeply invites viewers into a quieting, meditative space as a welcoming respite to patients and visitors of the University of Iowa Hospitals and Clinics.
Seeing Deeply includes pastel drawings of organic imagery, roots, and leaves arranged in an iconic manner. The drawings present the viewer with timeless, meditative spaces. In many cases the still life subject of the drawings has been reclaimed from compost piles and roadside clippings. The paradox that natural decay can be beautiful suggests a universal yet everyday cycle of death and resurrection. The work can be approached as straightforward drawings made from direct observation, as well as a reference to traditional religious iconography.
Support for the Seeing Deeply exhibition is provided by the Iowa Arts Council, a division of the Iowa Department of Cultural Affairs, and the National Endowment for the Arts.