by Sandra Evans
Scrambled, poached, fried, over-easy. Quiches, omelets, strata, frittatas. There might be as many, or perhaps even more, ways to prepare eggs than Bubba Gump's mamma had for shrimp.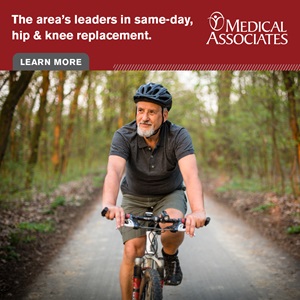 My favorite egg breakfast: sauteed red onions, minced garlic, a mess of fresh spinach, and tomatoes with a hint of nutmeg, two eggs, and a bit of freshly grated parmesan to finish. When I asked Jim and Mary Lou Baal what their favorite way to eat eggs was, Mary Lou said, "Cheese omelet," but Jim said for him, it was clearly "Deviled eggs." Whichever way you prefer to prepare your eggs, you can purchase fresh, local ones from the Baals at the Dubuque Winter Farmers' Market (in Kennedy Mall) every Saturday.
To read this and other premium articles in their entirety, pickup the January 2021 issue of Julien's Journal magazine. Click to subscribe for convenient delivery by mail, or call (563) 557-1914. Single issues are also available in print at area newsstands and digitally via the Issuu platform.