Seeking comfort from the cold in the form of a wholesome meal is a perfect way to cap off a day with loved ones. During the winter months when brisk temperatures chill you to the bone, warming up with hearty dishes at the family table can bring everyone together.
Full of seasonal flavors with top-notch taste, Pecan-Crusted Pork Tenderloin offers a delicious main course you don't have to feel guilty about. This easy yet elegant entree puts a unique spin on a dinnertime staple thanks to a crunchy pecan crust.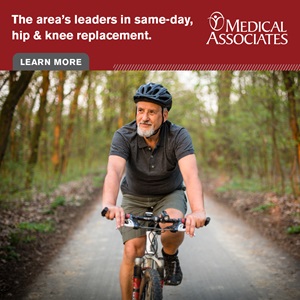 This family dinner is made possible with tasty pecans, which are among the lowest in carbs and highest in fiber compared to other tree nuts, helping you stay fuller longer. As a nutrient-dense powerhouse, they have 3 grams of plant-based protein and 3 grams of fiber per 1-ounce serving with 12 grams of "good" monounsaturated fat and only 2 grams of saturated fat. Essential nutrients like thiamin, zinc, copper and manganese – a mineral that's essential for metabolism and bone health – mean you can feel good about serving pecan-infused dishes to your loved ones.
To read this and other premium articles in their entirety, pickup the February 2022 issue of Julien's Journal magazine. Click to subscribe for convenient delivery by mail, or call (563) 557-1914. Single issues are also available in print at area newsstands and digitally via the Issuu platform.