November is upon us; we have officially entered the 'Holiday Season'…but we are in very different times from our 'standard' holiday season. This year, we will probably be making a few changes and, perhaps, creating new traditions. There will be fewer large family gatherings for Thanksgiving.
Given the trepidation over our current situation, the meat packing industry is planning on smaller turkeys for sale this year and anticipating an uptick in sales of turkey breasts over whole turkeys due to smaller gatherings. For many, the question begs, how do you prepare a Thanksgiving spread for fewer than 20 people? Coming from a family of seven siblings, we are used to cooking for 25 people. The meal usually includes two turkeys, two different kinds of stuffing, salads, veggies, mashed potatoes and gravy, not to mention several desserts.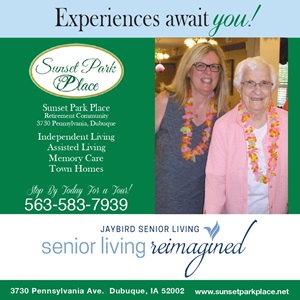 So how can you minimize your Thanksgiving for a smaller group? Think of cooking a turkey breast verses a whole turkey. Make a nice autumnal salad that embraces the season, and add smaller sides to your table. Incorporate family traditions, such as Grandma's cranberry conserve, Aunt Maureen's dinner rolls, and Uncle Pete's pumpkin pie. Plan on a Facetime/Skype/Zoom call with other family members and share a drink or dessert or even the whole meal to give a sense of togetherness during these challenging times. If you live close to family but choose to social distance as a precaution, perhaps make pies or a family traditional side and drop them off with your loved ones. However you choose to celebrate this holiday, do what is best and safest for you and your loved ones.
To read this and other premium articles in their entirety, pickup the November 2020 issue of Julien's Journal magazine. Click to subscribe for convenient delivery by mail, or call (563) 557-1914. Single issues are also available in print at area newsstands and digitally via the Issuu platform.