Along with the delicious food, gift giving, and cheer of the holiday season, getting together with friends and family is also cherished. Whether it's a cozy weekend dinner with friends or time for festive merrymaking, you can enhance any gathering with unique small plates and appetizers.
Make the season special with California grapes, which are abundant into January, as an ingredient in your favorite dishes or by decorating with them for colorful pops of red, green, and black. If time is of the essence, they also offer an easy, fresh, healthy snack, or side dish that adds color and flavor to your table.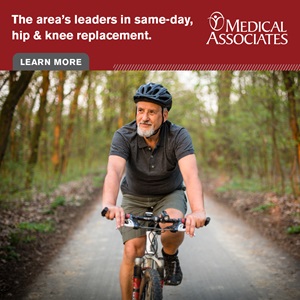 As a versatile ingredient that adds taste and visual appeal, grapes can help you create memorable appetizers that will surprise and delight friends and family. For easy and delightful hors d'oeuvres, turn to Tricolor Grape Pizza with Goat Cheese and Thyme or Smoked Chicken and Grape Bruschetta, each offering simple yet flavorful ways to please a crowd.
To read this and other premium articles in their entirety, pickup the December 2021 issue of Julien's Journal magazine. Click to subscribe for convenient delivery by mail, or call (563) 557-1914. Single issues are also available in print at area newsstands and digitally via the Issuu platform.