STATERA INTEGRATED HEALTH & WELLNESS
StateraIntegrated.com
To register for programs or for more information, visit StateraIntegrated.com/workshops or call (563) 207-8932
No Limb-its Amputee Social and Support Gatherings – Monday, Oct. 2 @ 4 PM-5:30 PM, Upper Level Conference Room
Join us for free monthly gatherings where individuals living with limb loss can meet others with similar experiences and struggles. Members can ask questions, learn how to adapt to their new normal, support others in their journey with living with limb loss, and enjoy return to life activities.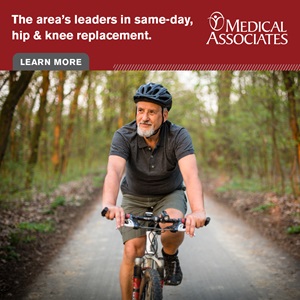 Prenatal Yoga (5-Week Series) – Mondays, Oct. 2-30 @ 5:30 PM-6:20 PM, Lower Level
Release tension and move your body in ways that can ease the common discomforts of pregnancy. Deepen your connection with your body and baby, developing greater trust in your body, your intuition, and the process of birth. Practice openness, breath, and surrender – preparing mind, body, and spirit for birth and motherhood.
Milk Parties! – Mondays, October 9 & 23 @ 9:30 AM-10:30 AM, Lower Level
Let's celebrate breastfeeding! This free support group is for moms and breastfeeding babies of all ages, as well as pumping moms and pregnant women. Come and share your victories about breastfeeding and receive help for your challenges. This is a great way to receive support and offer support to other moms in return!
Statera September Book Club – Thursday, Oct. 26 @ 5:30 PM-6:30 PM, Upper Level
Join us each month for a time of thoughtful reflection and meaningful discussion on books all themed around mind, body, and spirit health and wellness. Open to the community, men and women of all ages. The book for October is "Emotionally Healthy Spirituality: It's Impossible to Be Spiritually Mature, While Remaining Emotionally Immature". Advanced registration recommended as space is limited.