STATERA INTEGRATED HEALTH & WELLNESS
StateraIntegrated.com
Special Sound Healing and Reiki Evening (Thursdays are for Healing) – Thursday, Jul. 7 @ 5:30 PM-7:30 PM, Upper level
We store life experiences as energy patterns in our energy anatomy. Some of those experiences create blockages interrupting the free flow of energy. Tuning forks and Reiki help by channeling positive energy into your body resulting in stress reduction and relaxation.
Milk Parties! – Mondays, Jul. 11 & 25 @ 9:30 AM-10:30 AM @ Upper level
Let's celebrate breastfeeding! This support group is for moms and breastfeeding babies of all ages, as well as pumping moms and pregnant women.
No Limb-its Amputee Social and Support Gatherings – Monday, Jul. 11 @ 4 PM-5:30 PM, Upper level
Join us for free monthly gatherings where individuals living with limb loss can meet others with similar experiences and struggles. Members can ask questions, learn how to adapt to their new normal, support others in their journey with living with limb loss, and enjoy return to life activities.
Baby & Me Yoga – Saturday, Jul. 16 @ 9 AM-10 AM, Lower level
Join us and move your body in support of postpartum recovery. Share the gift of yoga with your little one, and learn exercises you can do with your baby for better sleep and digestion, less fussiness, and greater body awareness. Enjoy this time to stretch, strengthen, and breathe with your little one!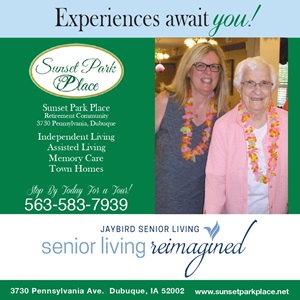 Community Acupuncture (Thursdays are for Healing) – Thursday, July 21 @ 5:30 PM-7:30 PM, Lower level
Community acupuncture allows for individualized treatment through a 30-45 minute treatment in a common treatment area. Share the healing space with others in a relaxed community environment.
Prenatal Breastfeeding Class – Saturday, Jul. 23 @ 9 AM-12 PM, Upper level
Knowing about breastfeeding and what to expect is a good idea before your baby arrives. This hands-on, interactive class will give you the knowledge you need to feel ready to meet your baby and start the breastfeeding journey. Moms are encouraged to have a support person come along for the class.
Comfort Measures Workshop – Monday, Jul. 25 @ 7 PM-8 PM, Lower level
Build confidence for labor as you and your support person discover the three types of relaxation needed during labor. Learn and practice specific comfort measures your support person can use to help you have a more comfortable birth.
Reflexology – Thursday, Jul. 28 @ 5:30 PM-7:30 PM, Lower level
Reflexology is a holistic, non-invasive therapy based on the theory that every part of your body has corresponding reflex points found on your feet. Reflexology is suitable for most everyone and of all ages. While many people use reflexology as a way of relaxing the mind and body and counteracting stress, many medical professionals are recognizing reflexology as a well-established, respected and effective complementary therapy for a variety of diagnoses.