UnityPoint Health announces additions and leadership changes within the various boards serving Finley Hospital:
Finley Hospital Board of Directors: Laura Witthoeft, FACOG, MD, was elected to the Board on January 26. Dr. Witthoeft has practiced at Dubuque OB/GYN since 2002.
Finley Health Foundations Board of Directors: Dustin Farber, Naylor Companies, has been elected Board Chair. Poppy Conlon of Conlon Construction has been named Vice Chair. Creed Waelchli of Cottingham and Butler will serve as Secretary/Treasurer.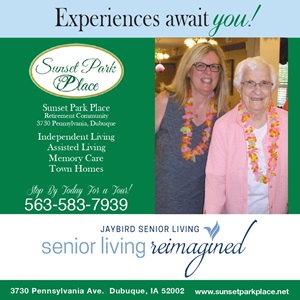 New Board members include: Andi Even, CFO, Kunkel & Associates, Inc., Maureen Quann, Director of Quality and Compliance Management and Corporate Counsel, Cottingham & Butler, and Matt Scherr, President, Dubuque Screw Products, Inc.
Visiting Nurse Association Board of Directors: Kari Lammer is the new Board Chair. A new addition to the Board is Shea Chapin, JD, Assistant Professor of Law at University of Dubuque.