UnityPoint Health – Dubuque is excited to announce an online reserve your spot tool for UnityPoint Clinic Urgent Care – West. This tool features a convenient appointment scheduling process and virtual waiting room experience at the clinic. By offering this service to our patients, it saves the patients time and allows them to arrange urgent care appointments on their schedule.
Features of the reserve your spot tool include: online sign-in, so patients can choose an appointment time and track their place in line; proactive communications with patients via text, email, or phone call that allow patients to stay notified before, during, and after their visit; enhanced and informed waiting experience, so walk-in and self-scheduled patients can easily view wait times and queue order.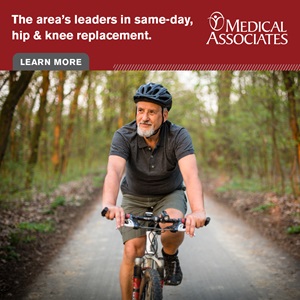 UnityPoint Clinic Urgent Care – West is located at 2255 JFK Rd. in Dubuque and is open from 8 AM-8 PM every day. For additional information on the reserve your spot tool, visit unitypoint.org/urgentcare.