MercyOne Dubuque Medical Center has been recognized on Newsweek's list of America's Best Maternity Hospitals 2022 for providing high-quality, patient-centered maternity care from pregnancy to labor and delivery and postpartum care. This prestigious award is presented by Newsweek magazine and Statista Inc., the world-leading statistics portal and industry ranking provider.
MercyOne Dubuque Birth Center is the only Level II Regional Perinatal Center serving the tri-state area for a nearly 70-mile radius. This means MercyOne Dubuque not only provides inpatient care for both women and newborns, the specialized care team is also able to manage complicated pregnancies and deliveries. MercyOne Dubuque's NICU has the most advanced technology and is backed by a dedicated staff with in-depth neonatal education, including the region's first and only board-certified neonatologist.
In addition, the MercyOne Maternal Health Clinic allows women in the tri-state area to access everything needed for a healthy and a smooth pregnancy, regardless of insurance or maternity benefits. From pre and postnatal delivery care to lactation consultant services, and most things in between, MercyOne Maternal Health Clinic is committed to serving new and expecting women.
Newsweek and Statista developed a complex methodology to ensure the quality and validity of the ranking. Three data sources were used for the evaluation:
Nationwide online survey: hospital managers and health care professionals with knowledge about maternity processes e.g. Midwives, neonatal and OB/GYNs were asked to recommend leading maternity hospitals in the US
Medical KPIs on hospitals with a focus on indicators relevant to maternity care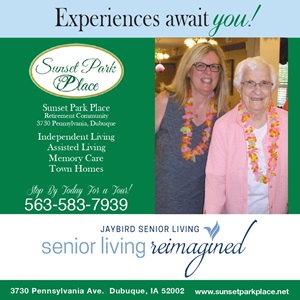 Results from patient surveys
Newsweek and Statista invited over 10,000 medical professionals to participate in the survey. Only 350 winners were recognized on the America's Best Maternity Hospitals 2022 list.
In other news, MercyOne Dubuque Medical Center has awarded $2,500 in scholarships, to five area students for the 2022-2023 academic year. The MercyOne Dubuque Medical Center 2022 Nursing Scholarship is a one-time award of $500 awarded to graduating high school students who plan to pursue a career as a registered nurse.
Recipients are: Kamille Berns of Dubuque, attending University of Iowa; Lauren Fessler of Hazel Green, attending Emmaus Bible College and NICC; Alisa Ramaker of Hazel Green, attending Southwest Technical College; Jasmyn Hoeger of Dyersville, attending University of Iowa; and Kelly Freymiller of Lancaster, attending Winona State University.
Eligible students must live in the MercyOne Dubuque Medical Center service area. Scholarship recipients are chosen based on class rank, ACT scores and GPA, a personal essay, volunteer activities, and two letters of recommendation.
For more information about this scholarship and to learn about other MercyOne scholarship opportunities, visit MercyOne.org or call 563-589-8050.