MercyOne Dubuque Medical Center was recently recognized as one of the world's best hospitals. Newsweek and Statista Inc., a leading statistics portal and industry ranking provider, announced the World's Best Hospitals 2023 on March 1.
"We are very proud to be included on Newsweek's 2023 list of World's Best Hospitals for the second consecutive year," said Kay Takes, president, MercyOne Dubuque and the Eastern Iowa Region. "We have a very talented and collaborative team and a wonderful culture of excellence that puts the patient at the center of all that we do. Our physicians and staff are constantly raising the bar on our own high standards in service to our great community."
MercyOne Dubuque Medical Center was previously awarded this recognition in 2022.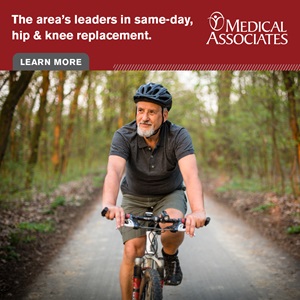 The World's Best Hospitals 2023 list recognizes the best medical institutions across 28 countries. Four data sources were analyzed to determine the rankings:
Hospital recommendations from medical experts: an international online survey that includes more than 80,000 doctors, hospital managers, and health care professionals.
Patient experience: surveys measuring patient satisfaction with hospitals.
Hospital quality metrics: data on quality of care for treatments, hygiene measures, patient safety and staffing.
Implementation of patient-reported outcome measures (PROMs): online survey on implementation and use of PROMs in hospitals.
MercyOne Dubuque Medical Center is the leading hospital in the tri-state area, offering the only comprehensive cardiology center and level II regional neonatal intensive care unit, as well as the MercyOne Dubuque Cancer Center.
Other services include a trauma center, a CARF-accredited inpatient rehabilitation unit, home health care, orthopedics, general surgery, retail pharmacies, palliative care, and a wide range of outpatient and community services, including a mobile medical unit.