Grand River Medical Group, PC, a leading provider of health care in Dubuque, and Physical Therapy Solutions, expanded their individual services on November 14 in one convenient location.
In April 2022 and June 2022 each group announced their newest locations would be opening in Fall 2022. Grand River Medical Group is opening their second Urgent Care and Physical Therapy Solution, a second clinic location in Dubuque. The clinics will be co-located next to the Locust Street Hy-Vee at 245 Railroad Ave.
Grand River Medical Group's new Urgent Care will open in addition to the current Acute Clinic, located within the NW Arterial Hy-Vee and our Urgent Care in Warren Plaza, located next to Target. We continue to expand our organization's after-hours and same day services. This new urgent care, Urgent Care – Southeast, will provide the same level or services as our Urgent Care – Warren Plaza, a level of service above the Hy-Vee location, by having x-ray capabilities on-site and increasing the level of acuity able to be seen within this location.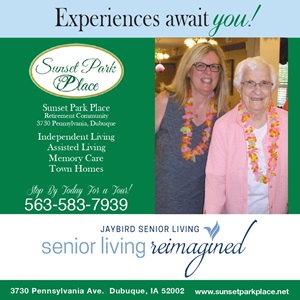 The clinic will care for patients three months and older providing convenient, same day access for those non-critical injuries and illnesses. Hours of operation are Monday – Friday from 7:30 AM to 7 PM and Saturday and Sunday from 8:30 AM to 4 PM.
Physical Therapy Solutions' new clinic will be open Monday – Friday from 8:00 AM to 5:30 PM.