by Julie Haufe, Licensed Massage Therapist and DoTerra Essential Oil Consultant
Springtime is the perfect time to freshen up your home and bring the outdoors inside with the aromas that you enjoy and love. The aroma of first cut grass and the soft scent of magnolia trees blooming has a positive effect on our emotions. How can we bottle these amazing scents of the great outdoors and enjoy them indoors all year long? Well, it's easy!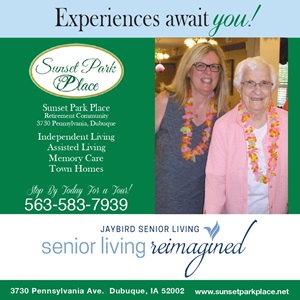 To read this and other premium articles in their entirety, pickup the June 2019 issue of Julien's Journal magazine. Click to subscribe for convenient delivery by mail, or call (563) 557-1914. Single issues are also available in print at area newsstands and digitally via the Issuu platform.