Seven area students who are getting ready for occupations in the Dubuque-area workforce have been awarded "Education and Skilled Trade Scholarships" by the Dubuque Area Labor-Management Council.
To show that "there is a future for young people in the tri-state area," the program is part of the Council's goal to retain a higher percentage of school graduates in the area workforce and to develop and maintain a highly skilled workforce.
The Education and Skilled Trade Scholarship program is designed to increase awareness about skilled occupations in the Dubuque area where there is a demand for good workers who need specific education or training to qualify for available jobs. Applicants must indicate that they want to work in the Dubuque area following the completion of their education.
Employers and unions may become a sponsor of the program or join the Labor-Management Council to make the immediate families of their employees and members eligible for grant assistance.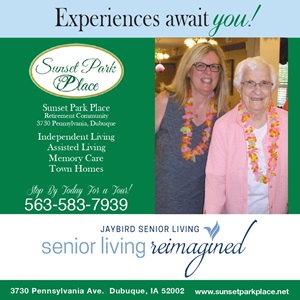 One of the unique aspects of this program is that people do not need to be straight-A students or show financial need in order to qualify for assistance. The individuals are asked to be serious about their education, be knowledgeable about the growth occupations in the tri-states, and show evidence of their desire and potential to succeed in a high-skill, high-wage jobs in the Dubuque area.
2021 Education Scholarship Recipients
Katrina Cooper to attend the University of Northern Iowa for athletic training
Brooke Hanson to attend the University of Dubuque for elementary education
Adam Hermiston to attend University of Northern Iowa for construction management
Quiana Sabers to attend Northeast Iowa Community College for dental assisting
Benjamin Saylor to attend Southwest Technical College for golf course management
2021 Skilled Trade Scholarship Recipient
Luke Busch to attend Northeast Iowa Community College for welding
Levi Schueller (not picutured) to attend Northwest Iowa Community College for power lineman