The Dubuque Symphony Orchestra (DSO) announces that Dr. Rob Stull has joined the artistic staff as conductor of the Dubuque Symphony Youth Orchestra (DSYO) and Dr. Ghyas Zeidieh has joined as conductor of the Youth String Ensemble and Philharmonia.
Dr. Stull is Director of Bands and Assistant Professor at Clarke University, where he directs and conducts of the Clarke Wind Ensemble, Clarke Jazz, and the Clarke-Loras Chamber Orchestra and teaches Music in World Cultures, saxophone and clarinet lessons, and ensembles.
Dr. Stull was part of the adjunct faculty at Seton Hill University and Westmoreland County Community College. He has worked nine years as a resident artist at Pittsburgh Musical Theater, working at the Richard Rauh Conservatory. During his study in Cincinnati, he was a graduate instructor for Wind Ensemble, Wind Symphony, Chamber Orchestra, Chamber Winds, Brass Ensemble, and beginning conducting courses.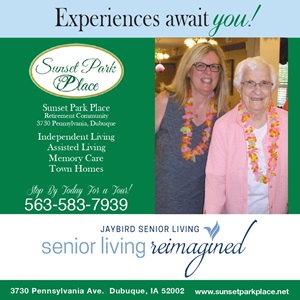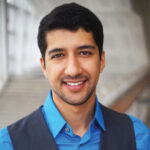 Dr. Zeidieh is an active musician and educator in the Iowa and Illinois region. He earned his Doctor of Musical Arts from University of Iowa, in addition to his masters, and earned his bachelor's in music from the Damascus Conservatory and University. His dissertation topic is on the Cello Concerto of Syrian composer, Nouri Iskandar, for which Zeidieh has won numerous travel and research grants. In 2019, Zeidieh served as the Instructor of Cello at Western Illinois University, where he was a member of the Julstrom faculty String Quartet.
A passionate conductor, Dr. Zeidieh has led many workshops with public school orchestras, youth symphonies, and college orchestras such as the Quincy (IL) Youth Symphony Orchestra, Quad Cities Youth Symphony Orchestra, Peoria (IL) Youth Symphony Orchestra, and the Old Dominion (VA) University Symphony Orchestra. An active orchestral musician, Ghyas has played with many orchestras in the Middle East, including the National Syrian Orchestra, Syrian Philharmonic Orchestra, Syrian Orchestra for Oriental Music, Kings Academy (Jordan), the Arab Youth Orchestra, and the Euro-Med Orchestra.