The Iowa Association of Community College Trustees (IACCT) has honored a Northeast Iowa Community College faculty member and an administrator with awards for excellence. Carla Heathcote, a Graphic Design instructor at NICC, received the 2020 Outstanding Faculty Award. Kyle Collins, associate dean of Instructional Design and Innovation at NICC, received the 2020 IACCT Outstanding Administrator Award.
IACCT recognized Heathcote for excellence in teaching, innovation in programming and advancement of community college education. As an instructor, Heathcote created "NICC Creates!" a student-run design cooperative that provides design and marketing services to NICC students and non-profit organizations. The cooperative recently partnered with a local innovation center, Creative Adventure Lab, and the University of Iowa's Venture School, to assist with the creation of the visual communications for new entrepreneur-students participating in the class.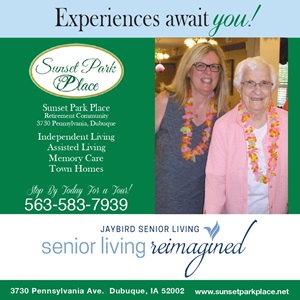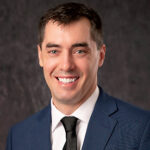 IACCT selected Collins for his innovative contributions to college operations and leadership in addressing challenges at community colleges. Collins and his instructional design and innovation team launched the College's "Z-Degree," an online Associate of Arts degree in an eight-week format that utilizes free open educational resources (OERs). Through his leadership, the Z-Degree and individual Z-courses have gained cross-departmental faculty support. In its first year, Z-Degree students completed 790 courses with a 98 percent retention rate, and the savings to students using OERs, not textbooks, amounted to more than $139,000.