Byzanteaum and Katholikon Art are both located at 333 Bluff Street and opened on August 1st. These two creative establishments are locally owned and operated by D. M. Grace Deane.
Byzanteaum is an Old World-style tea shop specializing in master-blended loose leaf teas and distinctive tea ware. The cozy shop is a serene "inner sanctum" located (downstairs) within the Katholikon Liturgical Art Studio and Gallery. Byzanteaum teas are formulated and crafted by the proprietor, who holds the honors of Tea Master and Master Herbalist. The teas are blended with the highest quality global-resourced organic and natural ingredients that honor fair trade and "green" practices.
Katholikon Art is located upstairs in the same space. It is the professional Old World style art studio of the proprietor, D. M. Grace Deane who also holds Masters in Fine Arts and is a Professor of Liturgical Art. There, she creates and exhibits ancient and medieval-themed liturgical art for private collectors, museums and churches.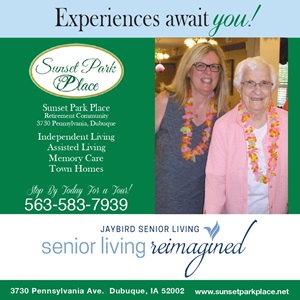 Katholikon Art Studio holds art classes for beginners and children as well as offering a university-level program in Byzantine Holy Iconography. The two establishments are blended together by the display of limited-edition prints and posters of tea and inspirational art. All works are created and curated by the artist, and available for viewing and purchase within Byzanteaum shop.
Grace Deane is a new resident to Dubuque. She has lived in the Midwest in the past and has most recently relocated to Iowa from the Northwest. She is a multi-disciplined artist, educator, and independent scholar holding several degrees and honors in Fine Arts.
For more information, visit byzanteaum.com or katholikon.art.