Web developer and programmer job openings are predicted to grow by 15% through 2025. That's according to laborshed research conducted by EMSI, Inc. for northeast Iowa.
Northeast Iowa Community College and the University of Dubuque developed a new Web Application Bootcamp training certificate to address the current and future workforce needs. The certificate will be offered starting in January 2020.
Students enrolled in the eight-week training program will complete a combination of online and face-to-face courses one night a week at the University of Dubuque. Students will gain the skills needed to fill in-demand web developer positions in the region, according to Mark Ward, Ph.D., vice president of academic affairs at the University of Dubuque.
University of Dubuque faculty will teach the course on its campus, and Northeast Iowa Community College awards the certificate. The bootcamp is open to individuals looking to up-skill in their current career, begin a new career or high school students, age 16 and up, looking to explore a career in web application.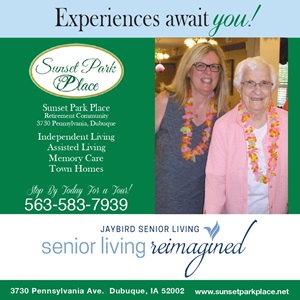 Local business leaders, such as Cottingham & Butler, believe that collaboration between public and private organizations is key to building the area's information technology talent.
The Web Application Bootcamp begins Jan. 25, 2020 and runs through the end of March 2020. Scholarships and funding assistance are available for this program.
For more information or to register visit nicc.edu/webapplication.