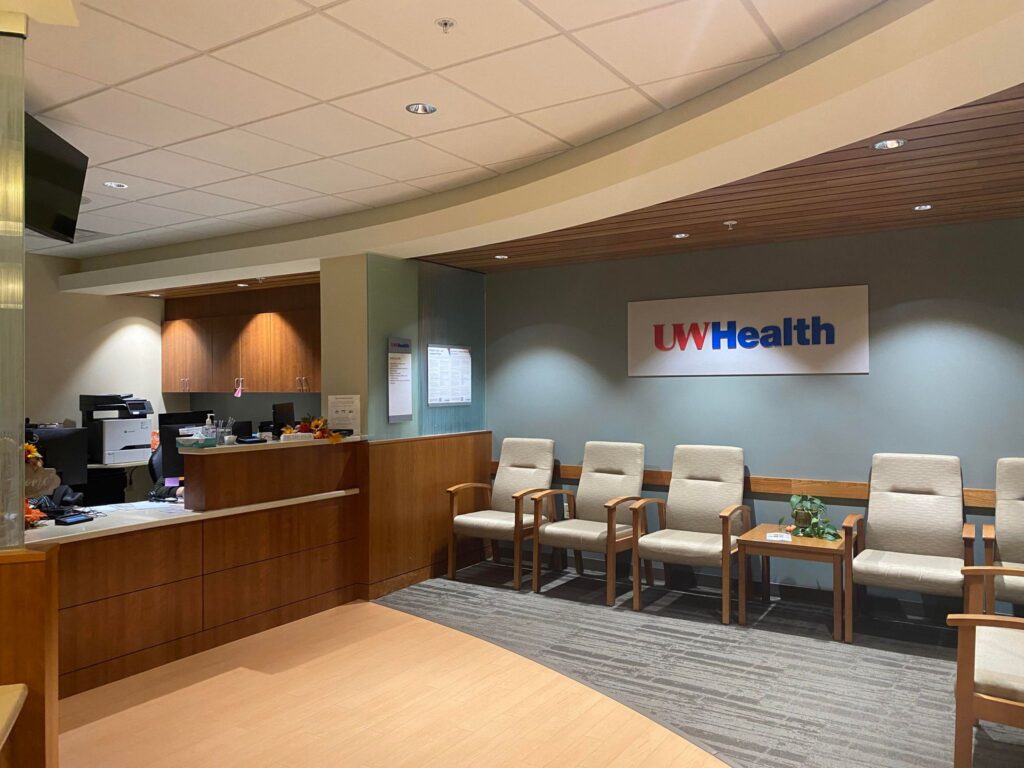 Southwest Health is excited to announce an update to its collaboration with UW Health; the new UW Health Platteville Specialty Clinic is open and accepting patients. Current UW Health specialty services offered at Southwest Health have moved into a singular clinic space. This move doesn't affect any Southwest Health services. In addition to consolidating current UW Health providers into one space, in the coming months, UW Health Platteville Specialty Clinic will offer more specialty services to better meet patient needs.
With this clinic, local patients can continue to see their local providers like Dr. Kyle Quillin for ENT/allergy or Dr. Eugene Kaji for cardiology, while now having access to additional specialty care through UW Health without needing to travel to Madison for care. "Southwest Health is continuing to make high-quality care more accessible for our patients. We are proud to offer these services in the area with the help of UW Health. This collaboration is creating a healthier southwest Wisconsin," said Southwest Health CEO Dan Rohrbach.
For more information visit Southwesthealth.org.