Vienna Boys Choir has been enchanting audiences for centuries with their pure and pristine sound and charming performance style. The Choir is one of the most famous choirs in the world, and one of the oldest.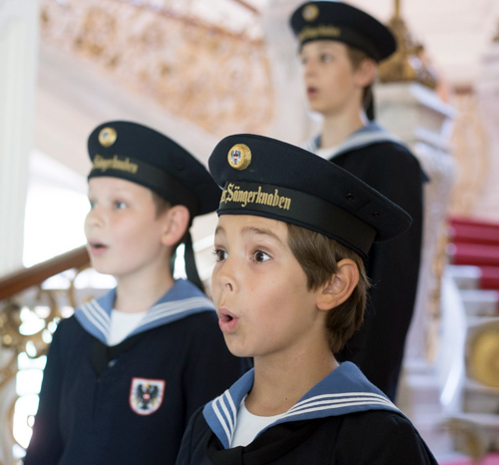 Boys have been singing at Vienna's Imperial Chapel at least since 1296. In 1498, Emperor Maximilian I. moved his court to Vienna to establish the Chapel Imperial there, and the Vienna Boys Choir. Over the centuries, the court attracted musicians like Wolfgang Amadeus Mozart or Anton Bruckner; Joseph Haydn, Michael Haydn, and Franz Schubert were themselves choirboys. Until 1918, the boys sang exclusively for the court. In 1924, the Choir was reestablished as a private, non-profit organization.
"Dubuque Arts Council is honored to host Vienna Boys Choir," Dan Flynn, Dubuque Arts Council President said. "Our mission is to educate and inspire through arts and culture. The Vienna Boys Choir delivers on our mission and highlights our organization's commitment to diversity, equity and inclusion. In fact, the proceeds from ticket sales help support our Artist in Residence Program, providing world-class entertainment in tri-state schools."
Tickets are still available and on sale now, starting at $35 for the one night only performance.
This show is made possible by the generous support from the Falb Family Foundation, Mark and Cheryl Falb.
As with all Dubuque Arts Council Special Performances, ticket sales help fund free school programming, with nearly 20,000 students participating in performances each year! This year local students will enjoy the following performances: Dubuque Academy of Ballet: Peter and the Wolf (September 18-29, 2023), Zak Morgan (November 6-17, 2023) and Gareth Johnson (February 5-17, 2024).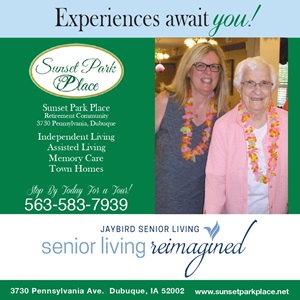 Dubuque Arts Council Activities are made possible through the City of Dubuque Arts and Culture Operating Support Grant Program.
Tickets: heritagecenter.vbotickets.com/events.
MORE ABOUT VIENNA BOYS CHOIR
Today, the Vienna Boys Choir maintains its own campus, with a primary school, a middle school, and a senior high school program. The middle school is attended by 100 boy choristers between the ages of nine and fourteen. The boys are divided into four choirs. Each group spends ten weeks of the school year on tour. Between them, the choirs give around 300 concerts each year, attended by almost half a million spectators around the world. Since 1924, 2750 choristers have sung over 1000 tours in 100 different countries.
On Sundays, one of the Choirs performs with the Vienna Philharmonic Orchestra and the State Opera Chorus in Vienna's Imperial Chapel, as it has done for the past 524 years.
In 2009, the Choir teamed up with the Vienna Konzerthaus and Caritas Vienna to found "Superar" to provide children in and around the city with access to music; since then, the Choir regularly join Superar in concerts. 300 boys and girls attend the Choir's Schools. A third of the students go on to become music professionals. The Vienna Boys Choir is a registered charity; its singing tradition is listed by UNESCO as intangible cultural heritage in Austria. Professor Gerald Wirth, himself a former choirboy, is the President and Artistic Director.