The Dubuque Symphony Orchestra's (DSO's) 2023-24 season celebrates its long history as a cultural cornerstone of the arts in Dubuque.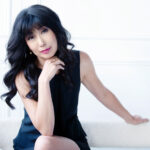 "Our 65th Anniversary season opens with thrilling audience favorites as we return to the full sonic splendor of a large orchestra filling the stage," shares Music Director and Conductor William Intriligator. "Pianist Lorraine Min returns to perform Grieg's beloved Piano Concerto. This work is so rich in great melodies and stunning virtuosity. I can hardly wait to hear Lorraine perform this musical treasure!"
The orchestra's string and percussion sections will be featured in Chokfi, a work by native American composer Jerod Impichchaachaaha' Tate. A citizen of the Chickasaw Nation in Oklahoma, Tate is dedicated to the development of American Indian classical composition. Chokfi' (choke-fee), Chickasaw word for rabbit, depicts an important trickster legend within Southeast American Indian cultures. Varying string and percussion techniques and colors represent its complicated and diabolical personality.
The orchestra will shine with the brilliant and bold sonorities of another great favorite: Mussorgsky's Pictures at an Exhibition. The DSO will partner with Bluff Strokes, projecting original artwork created by local and regional artists during this piece of music.
"If you aren't aware of Bluff Strokes, their paint-outs welcome artists working in oil, acrylic, pastel, and watercolor. Art is created outdoors —plein air—around Dubuque, usually in one sitting.  We will welcome and recognize some of the local artists who will attend this performance as well. This will be a really cool collaboration!
After the Saturday night concert, we welcome the audience to join me, DSO musicians, Lorraine Min, and the artists for a reception. Don't miss this special "opening night" concert weekend!"
This concert is made possible by the generous support of Cottingham & Butler.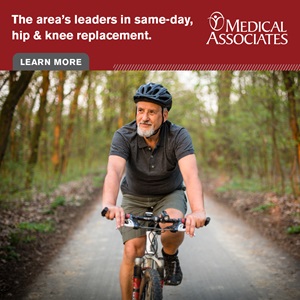 Tickets start at $20
DubuqueSymphony.org or Five Flags Box Office
Ticketmaster fees added to online purchases, save by buying direct at Five Flags Box Office.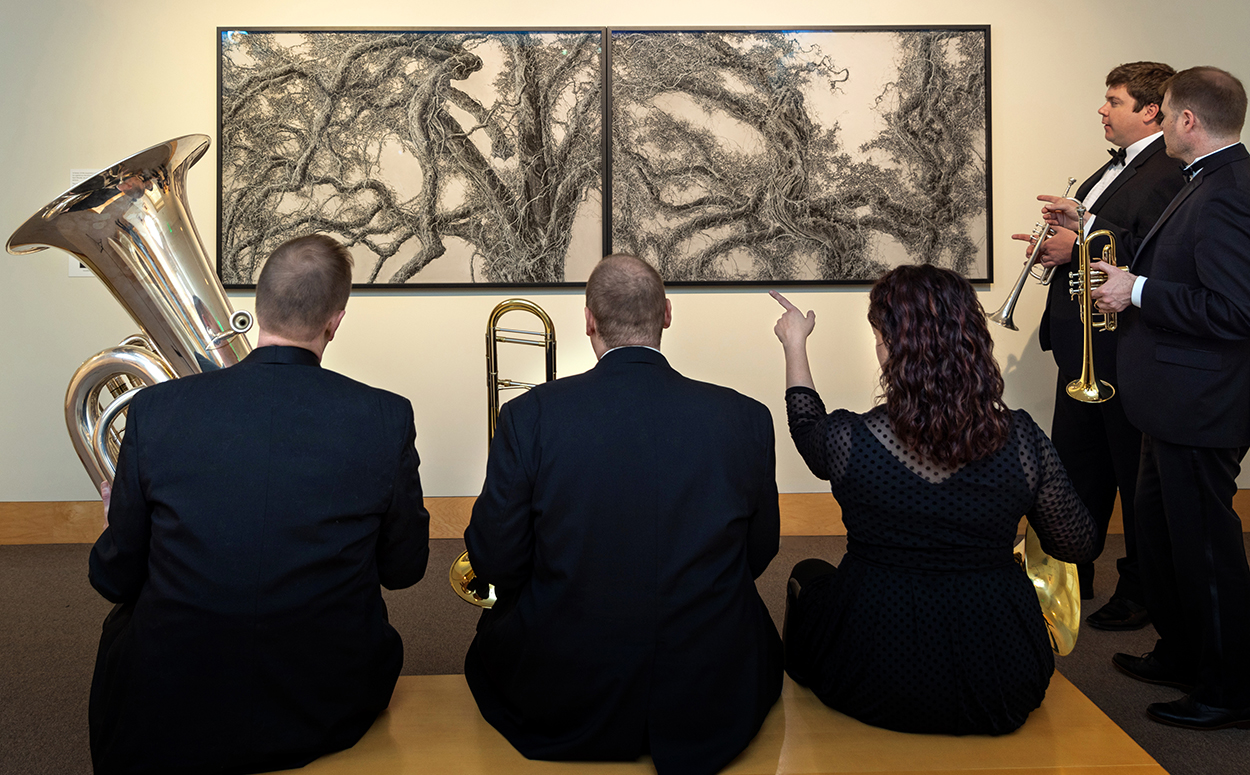 Supplemental Concert Events:
Sound Bites Luncheon
11:30 AM-1 PM Friday, October 6th at Dubuque Golf & Country Club, 1800 Randall Place. Lunch buffet is followed by commentary by William Intriligator and guest artists.
$20 payable at the door. Reservations due by noon, Wednesday, October 4 and can be made by calling 563-557-1677.
Open Rehearsal
Friday, October 6th at 7 PM. Free to attend. Enter through theater doors on Main Street. Open rehearsal is a great opportunity to watch how the DSO shapes and fine-tunes a piece of music before presenting it in concert.
Encore Reception
Saturday, October 7th from 9:30-10:30 PM. Saturday evening concert attendance includes entry to post-concert reception. Enjoy refreshments & visit with DSO musicians.
Sponsored by Poppy Conlon & Jason Benson.
Musical Musings
Intriligator presents a free pre-concert lecture in Five Flags Theater on Sunday, October 8th at 1 PM.