by Danielle Phillips
The summer of 2023 has come to a close, and it's time once more to bid farewell to those few short months of independence and adventure. Time to pack up the swimsuits, sandals, and other vacation accoutrements so we can settle back into our normal routines of work, school, and home life. Time to gather again in our familiar spaces, among our warm and welcoming communities of colleagues, friends, and schoolmates. And as we reconvene for another academic year, we're able to share the experiences we've had and the knowledge we've gained during our time apart.
There are few better ways to enjoy this time for congregation and connection than with the Dubuque Chorale's presentation of SongFest 2023. As savvy audiences in and around Dubuque will remember, SongFest is an annual collaborative choral event designed to offer the public a preview of music they can look forward to hearing during the upcoming concert season. Like those of years past, this year's SongFest will feature the Chorale, its chamber choir Cadenza, and other local and collegiate choirs singing selections from their future performance repertoires.
Although SongFest is largely defined by tradition, the 2023 version will break from the mold to incorporate some notable and refreshing changes. First and most importantly, there are new participants!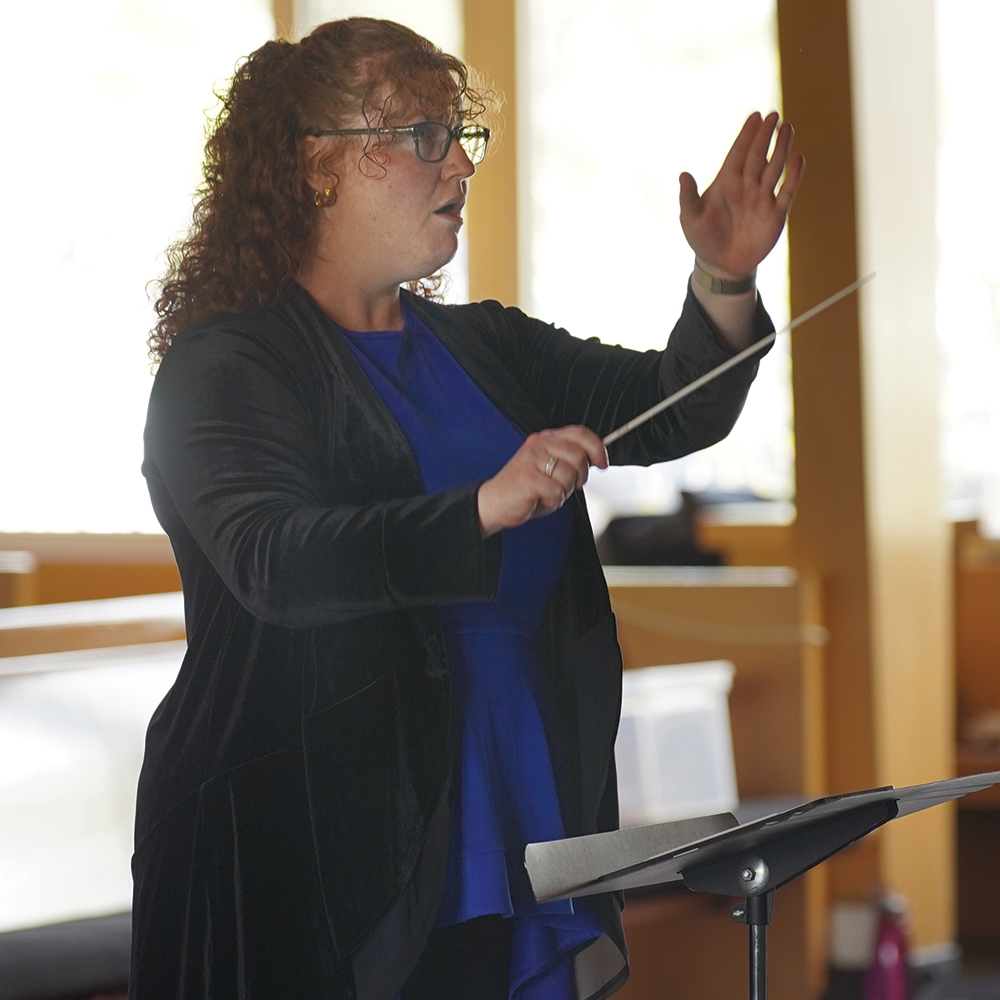 "This year's SongFest celebrates the opening of the tenth anniversary season of our children's choirs," explains Dr. Amanda Huntleigh, Artistic Director for the Dubuque Chorale since 2018. "In honor of that, we have expanded SongFest to include the Dubuque Chorale Children's Choirs."
That's right, both of the Dubuque Chorale Children's Choirs – the Staccati Singers and the Legati Singers – will take part in this year's concert to commemorate the tenth anniversary of the Children's Choir's founding. What's more, in further recognition of Dubuque youth in choral music, SongFest 2023's lineup will also include the Dream Choir from the Dubuque Dream Center, a community outreach organization focused on empowering youth and strengthening families.
Other groups who have joined the Chorale for previous SongFests and will return this year include the Julien Chamber Choir, Heartland Harmony, the Clarke University Collegiate Singers, and choirs from University of Dubuque, Emmaus Bible College, and University of Wisconsin – Platteville.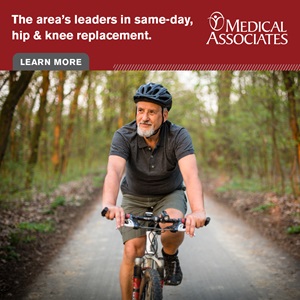 Another change awaiting audiences at SongFest 2023 is an inspiring new venue that also relates to the theme of young people in music. In Huntleigh's words, "[SongFest] is being hosted this year at Eleanor Roosevelt Middle School, in honor of celebrating youth in the community."
Featuring at least eleven ensembles in total, the concert will take place in Roosevelt's Dale Lass Auditorium in an added effort to underline the contribution of children and young adults to music throughout the Dubuque area.
With so many choirs of varying ages performing at a location imbued with youthful enthusiasm, SongFest 2023 offers a decidedly unique experience for attendees. It's a great chance for them to sample the variety of choral music styles and groups available in the area, and to make plans to hear them again.
Huntleigh agrees. "We use [SongFest] as an opportunity to publicize the participating choirs' programs, so if you enjoy what you're hearing, you can go listen to more of their individual concerts throughout the season," she said. "[This] is why we host SongFest right at the beginning of the traditional performance season in the fall."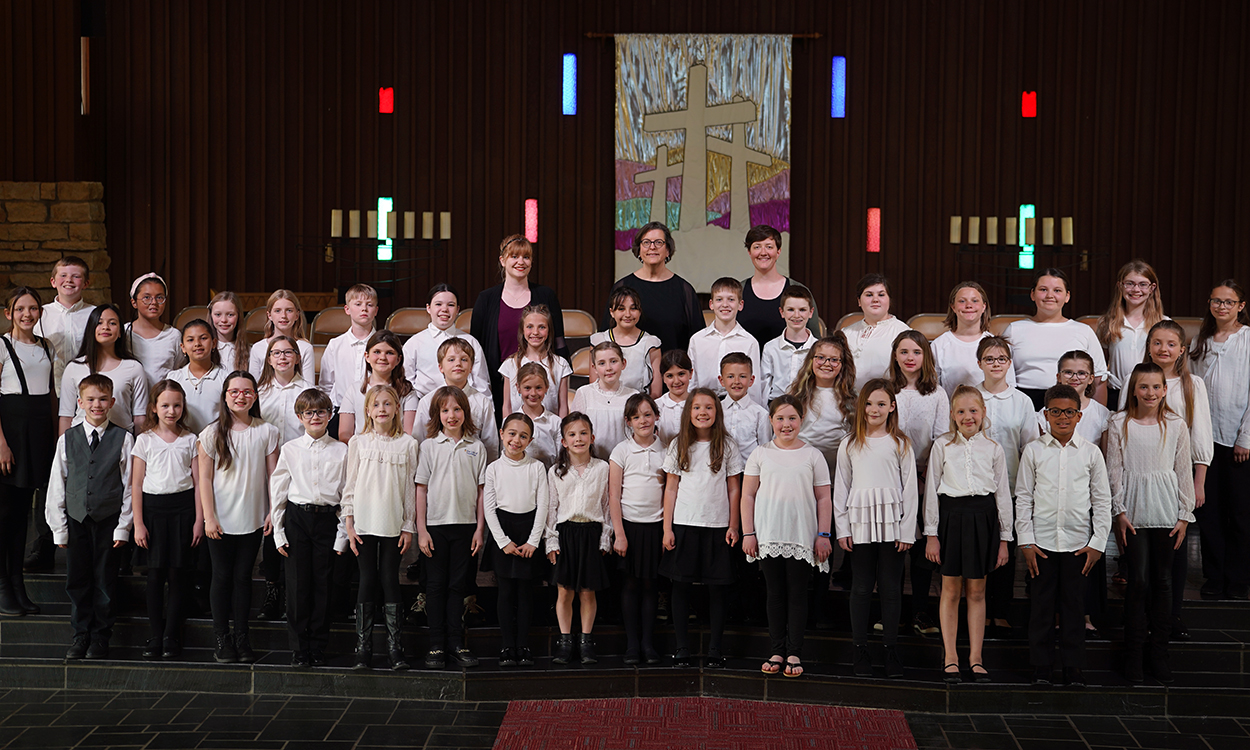 SongFest provides additional benefits for audience members as well. For those who might be seeking a place to sing with others, it offers the possibility to find a new musical home. Dedicated patrons of the arts in and around Dubuque will love the opportunity to support so many musical organizations simply by going to a single concert. But it's not just audiences that will find SongFest engaging – it's an important occasion for the musicians, too. Essentially, SongFest provides a setting for singers of all ages, backgrounds, experience levels, and performance styles to come together, learn from each other, and appreciate the joy of choral singing.
As is customary, SongFest 2023 will conclude with all choirs merging to form a mass chorale. This year, the combined groups will perform Hope for Resolution, a moving anthem by Paul Caldwell and Sean Ivory that juxtaposes a European chant with an anti-apartheid song from South Africa. Hope for Resolution will be conducted by Karmella Sellers, the Dubuque Chorale Children's Choirs Program Director and conductor of the Legati Singers, to again highlight the anniversary of the Children's Choirs as the program ends.
SongFest 2023 will be performed at 7 PM on Saturday, September 23rd, in Dale Lass Auditorium at Eleanor Roosevelt Middle School (2001 Radford Road). There is no charge for admission; freewill offerings are encouraged. To learn more about SongFest 2023 or the Dubuque Chorale, visit DubuqueChorale.org.