by Amanda Munger for Julien Dubuque International Film Festival
Lately, just about everything has been called "unprecedented." But for the Julien Dubuque International Film Festival, that is the perfect way to describe this year's event.
Not only does 2021 mark the first in-person JDIFF since the start of the global pandemic, but it's also the tenth anniversary of the festival, and the first time the event has spanned eight days.
JDIFF began in 2012, at a time when a film festival in Dubuque sounded just a little, well, crazy.
In the ten years since, it has been named one of the Top 25 Coolest Film Festivals in the World by MovieMaker Magazine, was recognized as one of the top 100 best reviewed festivals on FilmFreeway, and was named one of the top 50 film festivals worth the submission fee by MovieMaker Magazine four years in a row. It has hosted stars like Gary Busey, Kate Mulgrew, and Abigail Breslin, and brings over $800,000 in tourism dollars to the area annually, according to Travel Dubuque, using a formula provided by the Iowa Economic Development Authority.
"I'm so proud that this festival has grown into what it is today," said Susan Gorrell, executive director of JDIFF. "We want to be the premiere festival in the Midwest, and I know we are getting there. Filmmakers are talking about JDIFF and word travels fast." Gorrell has been at the helm since 2015, and has been hands-on for every part of the process, from reviewing films, planning travel arrangements, and being available day and night during the festival.
One of her major decisions this year was to extend the festival in order to have plenty of time to screen both 2020 and 2021 Official Selections.
"Since we didn't have an in-person event last year, we felt it was very important to still showcase those films with their own in-person screenings," Gorrell said. "That is why filmmakers submit to festivals, to get eyes on their film and to gauge audience reactions."
COVID-19 PRECAUTIONS
JDIFF plans on following all local and county recommended COVID-19 procedures, as well as taking additional precautions to keep everyone healthy.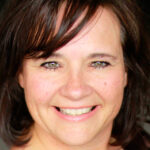 "We are thrilled to be able to watch film together again," Gorrell said. "Of course things will be a bit different this year, but there's something about the group experience of watching a movie that makes the festival experience special."
A major component of the festival's COVID-19 policy is the implementation of an on-site COVID Compliance Officer, who will ensure that COVID-19 policies and safe practices are implemented throughout festival week, including carrying out the day-to-day monitoring of compliance guidelines.
The officer will also train JDIFF volunteers and venue staff to follow all COVID-19 guidelines and safety protocols set by the CDC; oversee food distribution for the volunteer lounge and venues for events; and oversee COVID-19 stations at each venue for temperature checks and standard health questions.
"We recognize the great responsibility we have to keep all attendees, film enthusiasts, filmmakers and our many volunteers safe while attending the 2021 festival and we are committed to doing our part," said Beth Gilbreath, president of the JDIFF board of directors. "It is through independent films made by independent voices that our hearts and minds are opened to worlds and experiences outside of ourselves. Stories told through film can awaken every sense we possess and we are absolutely thrilled to be screening independent films from across the globe at our tenth annual festival and there are some incredible stories being told."
Masks will be required in JDIFF events and screenings. Disposable masks will be provided if necessary, however it is suggested festival goers bring their own. JDIFF-branded masks will also be for sale.
Hand sanitizing stations and wipes will be placed throughout JDIFF areas and venues. Seats will be spaced by six feet in all venues and JDIFF will make arrangements to use larger venues in order to accommodate social distancing.
JDIFF volunteers and staff members will frequently clean high traffic areas and hard surfaces, and microphones will be sanitized in between panels and talks.
Safety signage will be placed throughout the festival reminding festival goers of 6-feet social distancing, mask requirements, hand sanitizing and health questions.
"We look forward to providing a safe, welcoming festival in a time marked with uncertainty," Gorrell said.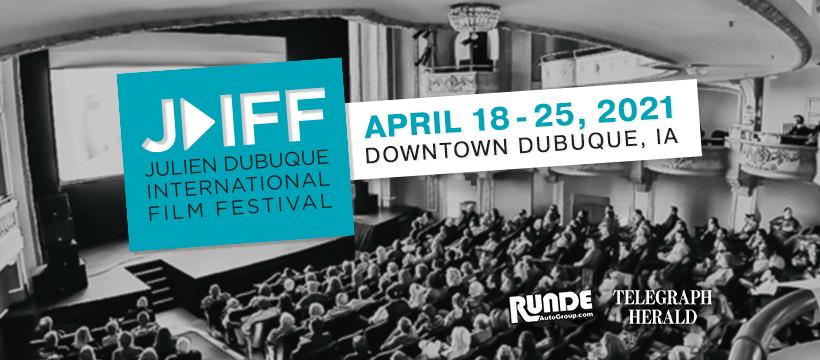 THE SCHEDULE
The official schedule, list of films, and trailers will be released on Thursday, April 1 at JulienFilmFest.com. There will be limited screenings and seating all week as part of the festival's COVID prevention strategy, so it is recommended that festival-goers purchase their tickets early.
Film tickets are $10 each and will be available to purchase online and to pick up at the festival box office at Hotel Julien Dubuque. There are also three-day, five-day, and eight-day all-access passes available.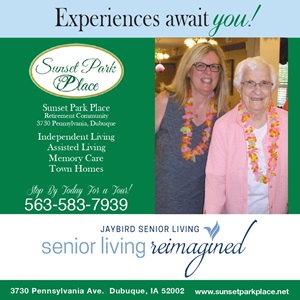 Another new component for this year is seating pass holders last so ticket holders can be seated first in order to adhere to COVID-19 guidelines. It is suggested that pass holders pick up tickets at the box office ahead of time (tickets are free for pass holders) in order to reserve a seat.
Panels and workshops will be announced in April.
Friday & Saturday, April 16-17: Film pre-screenings will be held in Galena in partnership with Galena County Tourism. All times and details will be posted at JulienFilmFest.com.
Sunday, April 18: Film screenings begin. Other events will be announced.
Monday & Tuesday, April 19-20: Film screenings continue.
Wednesday, April 21: Wednesday is the Five Flags Welcome Mingle, an opportunity to meet and greet with filmmakers and festival goers and to plan your movie-watching schedule. It is also Celebrate Canada Night, which will feature a to-be-announced Canadian film in partnership with the Canadian Consulate.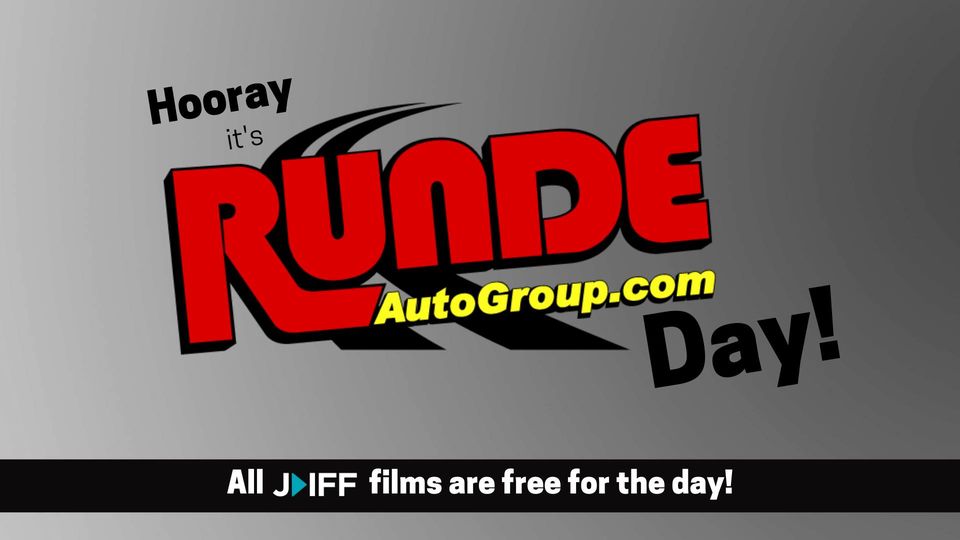 Thursday, April 22: Thursday is Runde Free Day. All regular film screenings are free, courtesy of title sponsor Runde Auto Group.
"It's about making the festival accessible to everyone and making sure they understand that this is intended to create a community conversation and this is a way to do it and experience it without any cost," said Tim Runde, past president of the film festival board and representative of title sponsor Runde Auto Group. "We don't want there to be economic barriers to the festival. It's for everyone."
Thursday is also International Night. The festival will screen the 1-hour 44 minute feature film The Cave, which follows the story of a Thai youth football team trapped in a cave while rescue workers scramble to save them.
Director Tom Waller will be in attendance.
Friday, April 23: Friday will feature a to-be-announced World or U.S. Premiere film. The screening will be followed by the festival's free Block Party, during which Main Street from Second to Third streets is closed down for bands, dancing, and outdoor seating at the Hotel Julien Dubuque.
The featured entertainment will be Tylor Brandon, a country band from New Mexico.
Saturday, April 24: The Awards Night and After-Party will be held on Saturday night. There will be limited seating and attendance at the party.
Sunday, April 25: The festival will show a closing film in partnership with the Dubuque Community Foundation with appetizers served beforehand. While it is a free event, there will be limited seating and attendance, so a ticket will be required.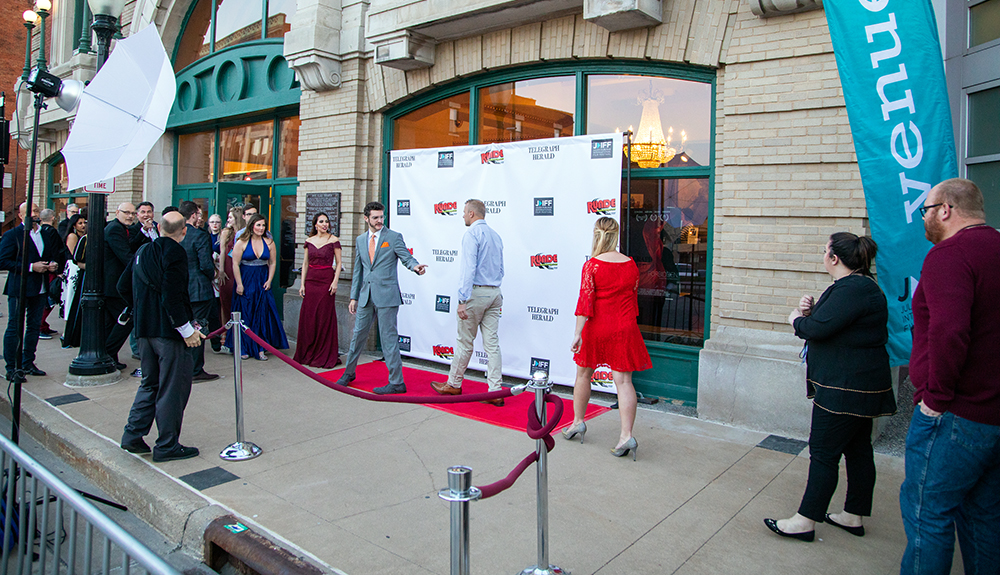 WHAT'S NEXT
Gorrell has a vision for JDIFF – if you can't tell that by speaking with her, you will realize it when you see the giant sheets of paper lining her office walls, full of scribbled ideas and inspiration.
"I'm always coming up with ideas and I've found it best to keep them right in front of me, not tucked away in a notebook," she said. "The festival has so many moving parts and I like to try to keep the big picture in mind while working out the small details."
Gorrell sees the next ten years including more growth in film submissions, attendance, and programming quality. She said the festival's successful ten years is in large part due to the support it has had from sponsors and the community.
"We really are so thankful for our sponsors – especially title sponsors Runde Auto Group and the Telegraph Herald – for sticking by us and believing in this from the start," Gorrell said. "I can't wait to see what is in store for the next ten years."

Since 2012, The Julien Dubuque International Film Festival has been dedicated to enriching the community and bridging cultures through the education and promotion of arts through independent film. JDIFF acknowledges emerging filmmakers from around the world and supports diverse and cause-related films. More at JulienFilmFest.com.