For its 25th year, the Hospice of Dubuque's BestFest will commence at the Grand River Center on Thursday, March 23rd, from 5 to 7 PM for 'one heck of a good time'.
While BestFest has been held in Dubuque for 25 years, the last 20 of those years were organized and hosted by the Hospice of Dubuque. It provides a night full of fun and food that benefits the Hospice of Dubuque and those they serve.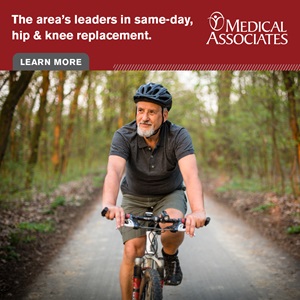 Before being held at the Grand River Center, the festival was held at the Dubuque County Fairgrounds; but as the event grew and more businesses wanted to be involved, more space was necessary.
To read this and other featured articles in their entirety, pickup the March 2023 issue of Julien's Journal magazine. Click to subscribe for convenient delivery by mail, or call (563) 557-1914. Single issues are also available in print at area newsstands and digitally via the Issuu platform.