November 2: Ribbon Cutting for Dubuque Ice Arena, 1800 Admiral Sheehy Dr., Dubuque, IA
The Dubuque Ice Arena is a 3,200 seat, single sheet ice rink and event space that serves the City of Dubuque and surrounding communities in Iowa, as well as nearby communities in Wisconsin and Illinois.
November 8: Ribbon Cutting for Green State Credit Union, 3501 Stoneman Rd., Dubuque, IA
GreenState Credit Union is headquartered in North Liberty and is the largest credit union in the state of Iowa. It is also the 21st largest credit union in the nation. It was established in 1938 and as of March of 2022, it had grown to 778 employees and 369,644 members at 30 locations.
November 8: Ribbon Cutting for Tri-State Occupational Health, 4185 Pennsylvania, Dubuque, IA
Tri-State Occupational Health offers comprehensive, high quality resources in occupational health and injury care. They are a joint venture of Medical Associates Clinic and MercyOne Dubuque Medical Center.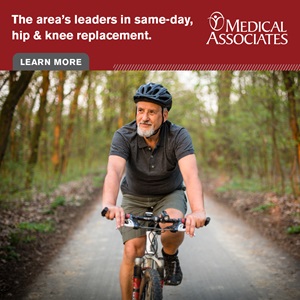 November 15: Ribbon Cutting for Grand River Medical Group, 245 Railroad Ave., Suite F-1, Dubuque, IA
The mission of the Grand River Medical Group is to be the area's trusted choice by providing patient-centered, high quality healthcare to patients of all ages, in a physician-led, professionally managed organization.
November 22: Ribbon Cutting for Float & Fly Wellness Studio, 1344 Locust St., Dubuque, IA
Celebrating their fifth anniversary with tours, beer, and cake. There was live music by their own Emily Mae, cupcakes by Candle Ready Cakes, beer by 7Hills Brewing Co., and gourmet organic hot chocolate was also served.
December 16 @ 4-4:30 PM: Ribbon Cutting for Grand River Medical Group, 4025 Westmark Dr., Dubuque, IA