Mediacom Communications earned high rankings within the cable and telecommunications industry as one of the top companies for women to work, while four female executives earned prestigious industry honors. Women in Cable Telecommunications (WICT) named Mediacom as a "2019 Best Company for Women to Work," based on survey data collected to measure gender-inclusion practices and the status of women employees in the cable industry. The survey's three main criteria assess pay equity, advancement opportunities, and resources for work-life integration. Mediacom will be recognized among the "Best Companies for Women to Work" during an industry event to be held in New York City in April 2020.
In addition, several female executives at Mediacom have been recognized for their individual contributions to the cable industry.
Jennifer Znaniecki has been named the Content & Connectivity Human Resources (C2HR) 2019 Aspiring Leader. The honor recognizes an emerging human resources professional whose fresh perspective, inventive ideas and innovative strategies have positively impacted an organization. A 22-year veteran of the company, Znaniecki oversees training activities companywide in her role as Senior Director of Learning and Development. She was presented the Aspiring Leader award on October 17 in Philadelphia.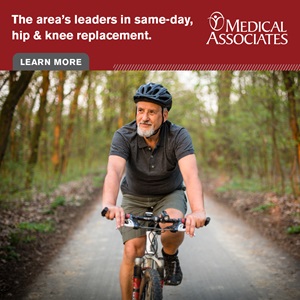 Belinda Maldonado has been selected to participate in Class 40 of the WICT Betsy Magness Leadership Institute (BMLI). Recognized as the premier leadership development program for executive women in the cable industry, BLMI was established by WICT in 1994. Maldonado is the Vice President of Human Resources at Mediacom.
Kristi Salmon has been named to NYC Television's 40 Under 40 for 2019 and will be honored at a celebration in New York City on October 30, 2019. The list recognizes the media innovators who are redefining the media landscape in an age of change. As the Vice President of Marketing for Mediacom Business, Salmon is responsible for brand positioning, customer acquisition, retention campaigns, innovative employee sales programs, and new product launches, including Gigabit+ Fiber Solutions.
Italia Commisso Weinand has been named to CableFax's 2019 Most Powerful Women in Cable. Commisso Weinand has over 42 years of experience in the cable industry and serves as the Executive Vice President of Programming and Human Resources at Mediacom. A fixture among the Most Powerful Women in Cable over the past 11 years, Commisso Weinand's lengthy list of industry accolades includes induction into the 2014 class of the Broadcasting & Cable Hall of Fame and receipt of the WICT Women of the Year – Operator Award in 2018.