The Dubuque Museum of Art (DuMA) Board of Trustees has announced the departure of its executive director, effective March 30, 2020.
David Schmitz, who has served as DuMA's executive director since 2015, was named Administrator of the Iowa Arts Council, a division of the Iowa Department of Cultural Affairs (DCA), by DCA Director Chris Kramer on Thursday.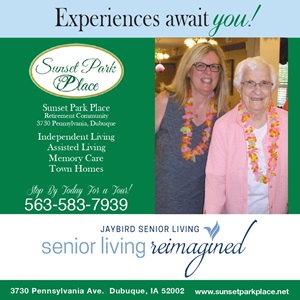 The DuMA Board of Trustees, under President Julie Steffen, has implemented a succession plan that includes Steffen serving as Interim Director, following Schmitz' departure in March, to ensure continuity of leadership. A search to identify a permanent replacement, chaired by DuMA Board Vice-President Andrew Butler, will begin shortly.
During Schmitz's tenure, the DuMA has launched a number of new programs and special events, focused on engaging new audiences and broadening the museum's reach into the community; raised its profile by forming partnerships with the Smithsonian Institution, Art Bridges, and Humanities Iowa, among others; brought major traveling exhibits, including 2019's African American Art in the 20th Century, to Dubuque; and earned reaccreditation with the American Alliance of Museums.