Mediacom Communications announced the selection of 11 community organizations to receive grants which total more than $26,000 and will be used to support a variety of art, music, theater and other cultural experiences for community residents.
For the 15th consecutive year, the Mediacom Arts and Culture Foundation encouraged local non-profit organizations to seek grant funding to support the creation of new or expanded arts and cultural amenities that would be available to a wide range of Dubuque residents. Eleven new projects were selected to receive financial support. Organizations selected for the 2020 grants have been notified and this week they will receive checks from Mediacom to fund their community projects. The grants range in size from $1,000 to $5,000.
As in prior years, the selection committee encouraged projects that allow young students to interact with performing artists. A $2,500 grant to the Dubuque Arts Council will cover a portion of the costs to bring Canadian singer-songwriter, violinist and guitarist Chris McKhool to local schools. Known for his award-winning children's CD Fiddlefire! McKhool won the Canadian Folk Music Award for Children's Album of the Year and is hailed as "Canada's greatest eco-troubadour for young people."
Committee members include community representatives, Connie Twining and Kathleen McMullen; along with Mediacom employees Kate Kastli and Chris Lenhart.
2020 Mediacom Arts & Cultural Grant Recipients:
Clarke University: $2,000 – for the purchase of high-quality microphones and equipment to support a video production of "The Blessed Christmas," to be presented, free of charge, to the community.
Dubuque Arts Council: $2,500 – "Fiddlefire!" singer-songwriter and guitarist Chris McKhool will perform and present for students in local schools.
Dubuque County Fine Arts Society: $1,000 – in support of DubuqueFest fine arts festival.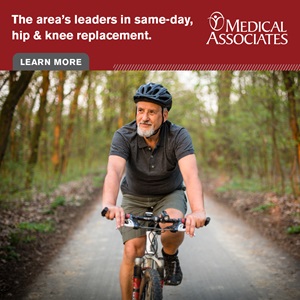 Dubuque Dream Center: $1,500 – for the purchase of uniforms and equipment to support the end-of-year dance & choir "Showcase."
Dubuque Museum of Art: $5,000 – the grant funds a series of free Saturday events featuring a diverse array of performing and visual arts programs.
Friends of St. Mary's / Steeple Square: $2,724 – an educational film will be created to present the stained-glass history and a tour of this soaring landmark on the Dubuque skyline. The film will be free and accessible to the public.
Grand Opera House: $1,500 – support for the organization's production of Roald Dahl's Matilda The Musical.
Rising Star Theater Company: $2,500 – support for the 2021 production of Grease.
Riverview Center: $3,075 – support for the creation of survivor art murals at the center's new office.
Stonehill Franciscan Services: $2,500 – a grant to purchase mobile carts and art supplies to make multi-sensory activities available to residents in their individual rooms.
Tri-State Wind Symphony: $2,000 – a grant to purchase new music for the Symphony's series of free summer concert performances at Eagle Point Park.